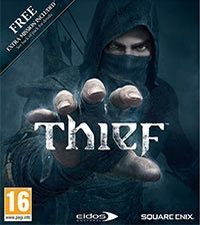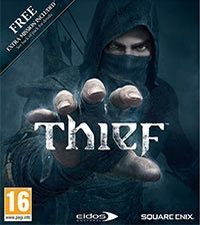 Thief
Thi4f, Thief: Out of the Shadows
Thief is a first-person perspective (FPP) stealth action game, being the fourth iteration of the adventures of the master thief, Garrett. The title was created by a developer team at Eidos Montreal, known, for example, for Deus Ex: Human Revolution.
Action | FPP | fantasy | Stealth | FPS | RPG elements | action adventure | immersive sim
Thief for PC, PS4 and etc. is an action game that puts to operate out of the closet, and treats of the adventures of the title thief Garrett. It was developed by Eidos Montreal, a studio known for Deus Ex: Human Revolution. The developers of Thief were inspired by the previous games, developed by no longer existing Looking Glass and Ion Storm, but the newest one should be regarded as an attempt to reboot the whole series.
Story
In Thief the players go back to a universe which is a mix of Victorian period, magic, gothic, and steampunk. The protagonist of the series, a cunning thief, Garrett, returns after years of absence to the metropolis called the City, where a new order has arisen. The City is ruled by Baron, a cruel tyrant, who has in mind only his very own business. The population is plagued not only by his subordinates, the city guard, but also a mysterious plague. This situation got Garret interested for only one reason: growing chaos is an excellent opportunity to enrich oneself at the expense of others. It soon becomes clear that the legendary thief has been embroiled in a thicker intrigue, and ,once again, will have to choose one side in the conflict.
Gameplay
The newest Thief for PC, PS4 and etc. follows its predecessors' footsteps and consists of fictionalized missions in which Garrett steals from the wealthy residents of the City, getting to know their innermost secrets while he is at it. The players can still perform tasks in various ways (e.g. use the main entrance, going through the sewers, jumping across rooftops), using a wide range of gadgets which consists of, among others, buzzwords, wire cutters, arrows with a rope, or a key to open the ventilation shafts. Despite the undoubted skills of fencing, the eponymous thief avoids an open confrontation and operates in hiding. He bypasses and eliminates guards using such gadgets as special darts (e.g. water to extinguish torches or noise-making ones to create distraction) or a club which immediately stuns the target. Additionally, he is in possession of claws which enable him to climb at selected level spots.
Thief for PC, PS4 and etc. brings a number of improvements that concerns mostly the behavior of the opponents. NPCs, including city guards, can now comb through a room in search of suspicious traffic and better understand the infrastructure of the levels. Garrett received the so-called focus which highlights elements that can be interacted with. This ability also allows to slow time down when pickpocketing, lockpicking, and also enables Garrett to perform special attacks during combat, one of which allows him to push an enemy back.
Technology
Thief for PC, PS4 and etc. uses Unreal Engine 3, which provides, inter alia, advanced and realistic lighting and shadows, richly detailed locations (in the course of his adventures, Garrett visits, among others, a local public house and a lunatic asylum built on an island), and detailed character models. Music appears only in the dynamic moments of gameplay (for example, on the run from pursuers) so the player can focus on listening to the environment (e.g. overhearing conversations that guards have may for prove useful in finding new secrets) and careful exercising of pre-planned activities.
Last updated on 21 November 2014
Game mode: single player
User score: 6,9 / 10 based on 5043 votes.
Pre-release expectations: 9.2 / 10 based on 4188 votes.
PEGI rating Thief
Thief System requirements
Recommended:
Core i7 3 GHz
4 GB RAM
graphic card 1 GB (Geforce GTX 660 or better)
20 GB HDD
Windows Vista/7/8