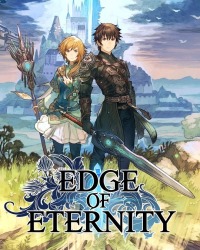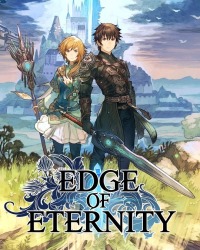 Edge of Eternity
A third person action-RPG combining the most important aspects of Japanese role-playing games with medieval atmosphere and elements of the steampunk subgenre. The game was created by Midgar - an independent French studio, mainly known for mobile apps.
RPG | TPP | fantasy | science fiction | turn-based | indie games | jRPG | Xbox Game Pass
Edge of Eternity for PC, PS4 and etc. is a third person action-RPG featuring a turn-based combat system. The game combines the best aspects of jRPGs with medieval stylistics and elements of the steampunk subgenre. Edge of Eternity was developed by Midgar – an independent French studio popular for mobile games mainly.
Plot
The plot is centered around the land of Heryon endangered by an alien attack after years of peace. The invaders cause death and chaos using a mysterious virus, which is capable of turning both humans and animals into metal monsters. A farmer by the name of Daryon is the only one who stands up to the extremely dangerous enemy. On his own, he sets out for a crusade, trying to save the world and discover his true destiny. One day, he meets Salvia from the ruins of the capital city destroyed as a result of the alien invasion. She is the daughter of the leader of the Nomads.
Mechanics
Edge of Eternity for PC, PS4 and etc. is set in three main locations, and these include a mercantile town called Astrya, a citadel controlled by the authorities of Heryon – the so-called Consortium, and the ruins of Junor – the former capital city. The player explores the game world in the typical third person perspective featuring a dynamically changing camera angle. From time to time, randomly generated monsters and mutants cross the player's path. The game offers an old-school turn-based combat system. However, it features a handful of innovative mechanics as well. For instance, the player can check which of the enemies is going to take an action next or combine their spells to attack with substantially greater power. At the same time, the game includes a world map which allows the player to travel across its surface and resembles its equivalent from the sixth installment of the Final Fantasy series in this aspect.
Technical aspects
Edge of Eternity for PC, PS4 and etc. utilizes the Unity engine and offers average-quality visuals comparable to jRPGs released a few years beack, such as Lost Odyssey, Star Ocean or Phantasy Star Universe. A large emphasis was placed on the soundtrack of the game. The music was composed by Cedric Menendez, apparently inspired by works of Nobuo Uematsu, Jeremy Soul or Hans Zimmer. Additionally, it is worth noticing that the game allows to store the save files in the Cloud, which means one is capable of continuing their virtual adventure on a different platform.
Game mode: single player
User score: 7,3 / 10 based on 58 votes.
Pre-release expectations: 7.5 / 10 based on 819 votes.
PEGI rating Edge of Eternity
Edge of Eternity System requirements
Minimum:
Intel Core i5-7500 3.2 GHz
8 GB RAM
graphic card 4 GB GeForce GTX 970 or better
20 GB HDD
Windows 10 64-bit
Recommended:
Intel Core i7-8600 3.1 GHz
12 GB RAM
graphic card 8 GB GeForce GTX 1070 or better
20 GB HDD
Windows 10 64-bit