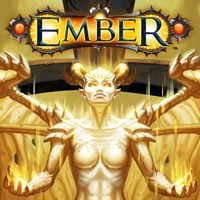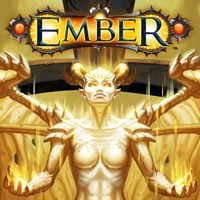 Ember: Console Edition
Ember is a typical RPG that is inspired by and refers to the classic games of the genre. It was developed by N-Fusion Interactive. The game takes us on a journey through a fantasy world.
RPG | fantasy | Isometric view | classic RPG
Ember: Console Edition
Release Date
Ember for PC and iOS is a classic RPG developed by N-Fusion Interactice and published by 505 Games.
The Plot
At the beginning of time, the fantasy world where Ember for PC and iOS takes place was a grave place covered in darkness. Stars that provided it with the life-giving power left their place in the sky and fell into the abyss. The Lightbringers, druids that originate from the primal race, decided to fix that. They embarked on a dangerous journey in order to find the gleaming matter and start a ritual that will bring the stars back to the sky. Their mission was successful. Darkness was no more and the world was once again filled with light. From that moment Stars were the symbol of fire, light, and life. In time, rumors about the power inside them began to appear. Many decided to try to get hold of them to get the power no mortal man could ever dream of. We play as one of the legendary druids who was brought back to life to bring peace and order and find his way to the City of Light.
Mechanics
Action in Dragon Ember for PC and iOS is presented from an isometric point of view. In many ways Ember was inspired by the classic RPGs like Baldur's Gate or Icewind Dale. Gameplay focuses on exploration, doing main and side quests, and on fighting with the encountered enemies. Our adventure will lead us to many various places: from towns and villages, through forests, deserts, snowy mountains, all the way to dangerous dungeons. Day/Night cycle mechanics and changing weather conditions are a nice touch that makes the game more attractive.
There are over seventy questes in the game that will face the players with choices that will influence the plot and the game's ending. Moreover, our hero does not have to travel alone. During our adventures, we will get companions whose motivation and personal story we can learn by following their own plot lines. Combat also plays an important role on the game. We will face many types of enemies. Key to victory in battle lies not only in properly used abilities of our party members, but also in the tactics we choose. Combat uses Real Time with Pause mechanics. As we progress and level up our characters, we get access to more powerful abilities. Other way to make our heroes more powerful is to give them new pieces of equpiement or improve those they already have.
Technical Aspects
Ember for PC and iOS has decent visuals. The game connot compete with the biggest AAA title in that field, but its highly detailed environment and the visual effects of casting spells are definitely eye-pleasing.
Game mode: single player
Age restrictions Ember: Console Edition: Good for all ages.
Ember System requirements
Minimum:
Intel Core 2 Duo 2.5 GHz
2 GB RAM
graphic card 512 MB GeForce 8800 GT or better
4 GB HDD
Windows 7
Recommended:
Intel Core i5-750 2.67 GHz
4 GB RAM
graphic card 896 MB GeForce GTX 260 or better
4 GB HDD
Windows 7