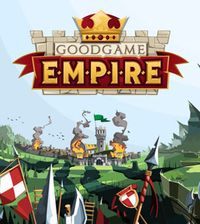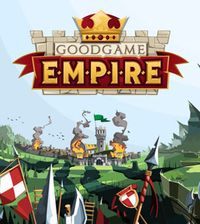 Empire: Four Kingdoms
Mobile adaptation of the popular browser strategy entitled Goodgame Empire from 2012. The game focuses on building cities and competing and/or forming alliances with other players. This is the work of Goodgame studio.
Strategy | play for free | the middle ages | 2D | MMORTS | MMO
Empire: Four Kingdoms (the browser version it is referred to as Goodgame Empire) is a social strategy created by German Goodgame Studios. It is a production based on a free-to-play model with microtransactions.
Players start the game as the owner of a palisade surrounded by the ruins of a castle. The game takes place in real time and focuses mainly on the development of the city - one slowly develops them with new buildings and their improvements (having collected enough raw materials beforehand), which opens up more and more options and opportunities for growth. Also important are the structures used for recruiting troops (there are several dozen types of units here), as the game takes place not only within of the city but also on the map of the whole country. Player's agglomeration, therefore, has neighbors in the form of other players with whom one can form alliances or wage wars. As the game progresses - which is expressed in the development of one's headquarters and successful conquests - players are reaching new levels, allowing them to move to new lands. There, they start building power from scratch, but each time they deal with different conditions and cities.
Empire: Four Kingdoms / Goodgame Empire features relatively appealing, two-dimensional drawing visuals.
Please let us know if you have any comments or suggestions regarding this description.
Game mode: massive online multiplayer
App size:
User score: 2,1 / 10 based on 35 votes.
Age restrictions Empire: Four Kingdoms: 12+
Empire: Four Kingdoms System requirements
Additional information:
Internet connection is required
Additional information:
Internet connection is required