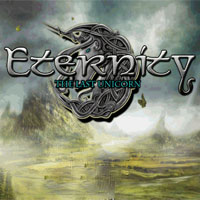 Eternity: The Last Unicorn
A 3D action role-playing game, telling the story of a young elf woman named Aurehen and a mighty Viking warrior Bior. The production features a story campaign and an arena mode, in which you can fight powerful opponents.
RPG | TPP | fantasy | Norse mythology | action adventure | action RPG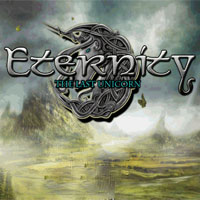 Eternity: The Last Unicorn is a role-playing game for PC Windows, PS4, and XONE by Brazilian company Void Studios. The game is set in a magical world, where you have fantastical adventures.
Plot
Many years ago, the goddess Marea gave the elves four powerful unicorns that became a part of them, which made the elves immortal. One day, an evil spell was cast upon the unicorns and only one of them survived, albeit it was cursed. According to legends, only a pure young elf maiden called Aurehen can remove the curse. Eternity: The Last Unicorn also features another playable character, a mighty Viking warrior named Bior, who got lost in the new lands.
Mechanics
Eternity: The Last Unicorn is a classic 3D action role-playing game, It allows you to play as either of the two protagonists; each of them has their own story and abilities they can use in combat. During the game, you explore a fantasy world, where you have many adventures and encounter various dangers. Each won battle earns you experience points, which allow you to develop your character and unlock new abilities. You can also fight or win new equipment. All of the above makes you more and more powerful and capable of facing new challenges.
Game mode
Apart from the story campaign, which takes about 8 hours to complete, the game also features an Arena mode. In this mode, you fight strong opponents, and from time to time, you also face a powerful boss enemy.
Technical aspects
Eternity: The Last Unicorn for PC Windows, PS4, and XONE is not a big-budget production, as apparent from the visuals—while not bad, they can't compare to the most beautiful RPGs on the market. However, the production features an interesting soundtrack, blending fantasy and Norse styles.
Age Rating
age requirements: 16+
System requirements
PC / Windows
Recommended: Intel Core i7-3770 3.4 GHz / AMD FX-8350 4.0 GHz, 8 GB RAM, graphic card 4 GB GeForce GTX 970 / Radeon R9 390 or better, 14 GB HDD, Windows 7/8/10
Minimum: Intel Core 2 Quad 2.7 GHz / AMD Phenom II X4 3.0 GHz, 4 GB RAM, graphic card 2 GB GeForce GTX 660 / Radeon HD 7870 or better, 14 GB HDD, Windows 7