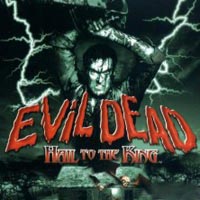 Evil Dead: Hail to the King
A production based on the soot "Dead Evil", which depicts the further fate of the heroic Asha. The title is a survival horror film that uses proven mechanisms and motifs characteristic for the whole genre.
Adventure | survival horror | horror | videos | action adventure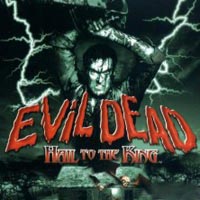 Evil Dead: Hail to the King is a dark survival horror based on the film universe of Dead Evil. Production is based on established motifs and is a clone of species indicators from the late 1990s, such as the Resident Evil series.
Story
Eight years have passed since the events presented in the film The Army of Darkness. Ashley "Ash" Williams returned to his former job and joined Jenny's colleague. For some time now, however, he has been tormented by the nightmares of old encounters with demons and a powerful book, Necromicon. His beloved, in order to help him cope with the past, proposes a joint expedition to Professor Knowby's house, where Ash confronted beings from another dimension years ago. Unexpectedly, the evil returns and kidnaps Jenny. Ash has to stand up to fight again.
Mechanics
Evil Dead: Hail to the King to survival horror, in which the action is presented in statistical shots of the camera, identically as in the Resident Evil series. Headed by players, Ash, trying to save her abducted beloved, has to explore different areas, solve several puzzles and defeat dozens of encountered monsters. The authors tried to take care of the diversity of the bestiary. Heroes are waiting for powerful demons, zombies, as well as demon-possessed animals and people who use different combat tactics and have certain strengths and weaknesses. In battles with them, the player can use a chain saw attached to Williams' hand, which consumes valuable fuel, as well as white and firearms with every attack. Additionally, useful accessories are available for the hero. The most important of these is Converter. Allows you to change objects found during exploration for fuel, ammunition or medicines.
Technical issues
Evil Dead: Hail to the King combines prerendered backgrounds with 3D character models. The title is maintained in a specific style, dominated by elements of gore and black humour. The role of Asha was again played by Bruce Campbell, an actor who recorded several issues for the game.
Please let us know if you have any comments or suggestions regarding this description.
Age Rating
age requirements: 16+
System requirements
PC / Windows
Recommended: Pentium II 300MHz, 64MB RAM, 8 MB graphic card