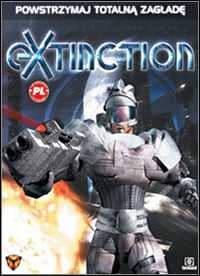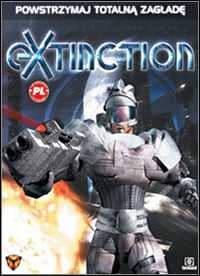 eXtinction (2003)
PC
eXtinction is a complex arcade and platform game, with numerous elements of a shooter. The plot of the program takes daredevils to the distant future, to the colonized planetary system Zeta 2.
eXtinction (2003)

Release Date PC

12December2003
developer: CGS Software publisher: Merscom Official website

game language: English
Nick Naster is one of the most talented and best trained Special Agents of the Interplanetary Federation. Additionally he is strategic advisor of the Special Forces. His family has been killed by the outbreak of the alien plague of Zeta 2. He volunteered immediately for the eXtinction mission. We do not expect a diminished responsibility because of his familary losses. Instead our psychologists expect him to work and fight even more distinctively for our purpose.
Game features:
- 30 action packed game levels
- 6 different Zones
- Many different enemies
- 6 Bosses
- 17 unique soundtracks (1h 13min of Music)
- Hi-res animations
- New weapons
- Advanced particle and lighting effects
Game mode: single player
Media type: 1 CD
User score: 6,2 / 10 based on 36 votes.
Age restrictions eXtinction (2003): 16+