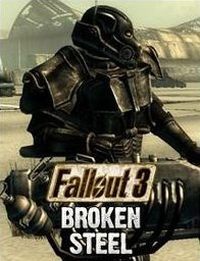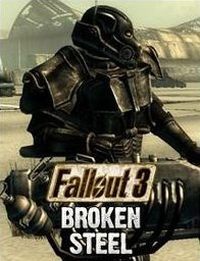 Fallout 3: Broken Steel
The third extension to the famous postapocalyptic game Fallout 3, produced by Bethesda Softworks. The action refers to the main plot from the basic version of the game and tells about the fate of the Steel Brotherhood fighting a war with a ruthless enclave.
This is Fallout 3 expansion pack.
RPG | FPP | TPP | science fiction | Post Apocalypse | FPS | TPS | Role-playing shooter
Broken Steel is the third DLC for Fallout 3. The expansion was developed by Bethesda Softworks, the creators of critically-acclaimed series of The Elder Scrolls. Broken Steel requires full version of Fallout 3 in order to work.
Broken Steel is differs from the two previous expansions, Operation Anchorage and The Pitt, in many respects. It is not a side story, but the continuation of the events of Fallout 3. We get to know the further fate of the Brotherhood of Steel fighting the Enclave. The latter is still doing good despite the suffered losses. In order to stop the sinister plans of the Enclave, the Brotherhood intends to create a new weapon called Tesla Cannon. The player's task is to aid them in this mission.
In Broken Steel, we go back to the wasteland of the war-ruined Washington. The developers added many new locations in various corners of the already known area. Apart from that, the game world was enriched with a few completely new places, to which we can travel by means of different transportation. During the adventure, we will also meet more dangerous enemies, and also get access to better weapons (i.e. flame thrower, triple laser).
In order to take part in the new story, you have to complete the main storyline of Fallout 3, first. The expansion allows for further gameplay for the characters which completed Fallout 3 in the past (it was not possible earlier on). Moreover, Broken Steel raises the level cap to 30. Furthermore, it is possible to get not only new weapons, but also previously unknown perks.
Last updated on 18 February 2015
Game mode: single player
User score: 7,9 / 10 based on 385 votes.
PEGI rating Fallout 3: Broken Steel
Fallout 3: Broken Steel System requirements
Recommended:
Core 2 Duo 2.8 GHz
2 GB RAM
graphic card 512 MB (GeForce 8800 or better)
Windows XP/Vista
Uses:
PlayStation Network