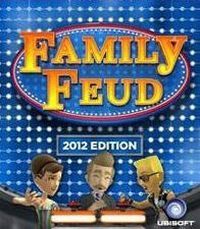 Family Feud 2012 Edition
Family Feud 2012 Edition is the third installment of the series of social games based on the license of the popular teletournament Family Feud (Familiada).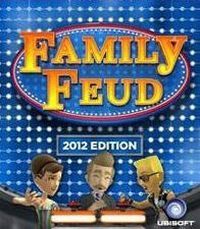 Emitted for over 40 years now Family Feud is one of the most popular game shows in history. The game show saw many video games based on it. Since 2010, the license for games based on the show created by Mark Goodson and Bill Todman was seized by Ludia Studio, which is a part of FremantleMedia company. Family Feud 2012 Edition is the third installment of the series created by the Canadian developer.
According to the rules of the TV original, players participate in a game show in which two 5-person teams of family members are trying to guess what answers to some specific questions were most frequently given in a survey of 100 respondents.
The game offers several modes of play. In solo mode, the player answers on behalf of the entire team. The more expanded one is the multiplayer party mode. It allows for cooperative play of a team of players against AI, competition for two players (each takes on one team) or two teams (each consisting of up to 5 people).
The gameplay copies the rules of the original show as closely as possible. Each round starts with a one-on-one face off, in which reflexes and clarity of mind matter the most. The question is passed to the winnerís team, who must then one by one try to make guesses about other most frequently given answers. Giving three answers that do not appear on the board gives a chance for the opponents to steal all points for the question. This way a team must accumulate at least 300 points in order to proceed to the finals, where two representatives must get 200 points or more.
Visually Family Feud 2012 Edition looks like a typical party game. Artwork and character models have the same style as console avatars. It is worth mentioning that there are numerous visual elements that refer to the TV original, as well as changing setting of the virtual studio.
Similar games:
Age Rating
age requirements: everyone