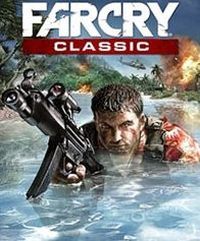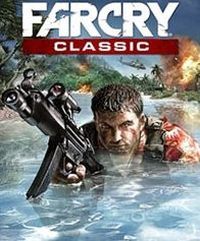 Far Cry Classic
A remake of the 2004's PC classic Far Cry, created for the seventh generation of consoles. The original game spawned an incredibly popular series of action-sandbox games developed by Ubisoft.
Far Cry Classic is an offer from Ubisoft Montreal Studio for PS3 and X360 players, who may not have had a chance to get to know the first installment in the sandbox shooter game series released exclusively on PC.
Unlike its PC progenitor, Far Cry Classic for PS3 and X360 offers only single player campaign. Players get to know the adventures of Jack Craver, owner a small boat charting company. While on one of his jobs, the protagonist gets to an isolated tropical island. Soon after getting there, his boat gets sinked by unknown military forces. Stranded, he must survive in that hostile territory and find a way to escape.
As befits a sandbox, the game is set in an expansive and diverse world, and the objectives hero encounters are not predetermined. The player has a large freedom, when it comes to exploring the area, interacting with the environment, and solving puzzles.
Of course, the developers did not forget about a wide selection of various weapons. In combat, the player can use e.g. semi-automatic pistols, shotguns, or machine guns. In many cases the right choice of weapon determines the result of the fight, as the opponents are characterized by high-level AI.
In its times, Far Cry visuals generated by CryEngine were exceptionally impressive. Despite the passage of time, the game retained its aesthetic value, and some its features, like lush vegetation or majestic views, may still be considered pretty.
Game mode: single player
User score: 8,1 / 10 based on 115 votes.
Pre-release expectations: 6.2 / 10 based on 67 votes.
PEGI rating Far Cry Classic