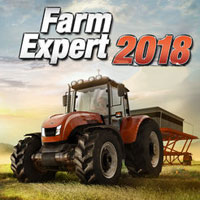 Farm Expert 2018 Mobile
The next installment of the popular series of simulators, this time prepared for mobile platforms and Nintendo Switch console. The title allows you to play the role of a farmer on your farm.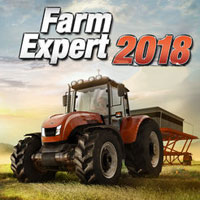 Farm Expert 2018 version for AND, Switch and iOS is the next installment of the farmer's series of simulators. PlayWay studio, authors of the previous installments of the series, as well as Professional Farmer 2015 games are responsible for the creation of this production. The title was prepared for mobile platforms and Nintendo Switch console.
Mechanics
In the AND, Switch and iOS Farm Expert 2018 we play the role of a farmer who cares for and develops his farm. We grow plants and animals, sell the products we produce and buy the products we need. In our work we can use dozens of models of agricultural machines - the creators took care to reproduce them faithfully in the game and provide a realistic driving model, based on an extensive physics system. The game can take place in one of four different locations. PlayWay studio production can provide more than 50 hours of fun.
Game modes
Farm Expert 2018 has a single player mode only.
Technical issues
Farm Expert 2018 on AND, Switch and iOS features a three-dimensional graphic design, which, however, does not make a particularly good impression. Both the appearance of the environment and the animal, plant and machine models created for the game leave a lot to be desired.
Please let us know if you have any comments or suggestions regarding this description.
Age Rating
age requirements: everyone