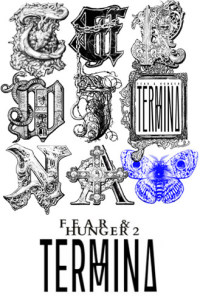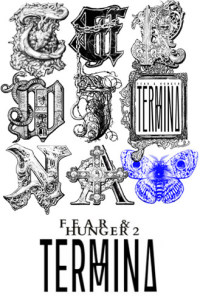 Fear & Hunger 2: Termina
PC
A grimdark combination of a jRPG and survival horror. Fear & Hunger 2: Termina has us playing as a victim of a sadistic god's machinations. The game is distinguished by its oppressive atmosphere and high difficulty.
RPG | fantasy | turn-based | horror | 2D | indie games | jRPG | very brutal
Fear & Hunger 2: Termina

Release Date PC

09December2022
developer: Miro Haverinen publisher: Miro Haverinen

game language: English
Fear & Hunger 2: Termina is a grimdark combination of a jRPG and survival horror, created in its entirely by a Finnish indie dev, Miro Haverinen. The game features an oppressive atmosphere, moral dilemmas and some extremely violent content, thus being aimed exclusively at adult audiences.
Plot
Fear & Hunger 2: Termina is set in alternate 1942. We play as one of the fourteen passengers on a train heading to Prehevil. Near the town, however, the crew abandons the train and the passengers.
They soon learn they've been drawn into an intrigue of a dark deity, being now forced to participate in the titular Termina festival. According to its rules, in three days there can be only one survivor.
Mechanics
Fear & Hunger 2: Termina begins by choosing one of eight playable characters. Each of them different in skills, preferred equipment and motivations. The boxer Marcoh is excellent in melee combat, the yellow mage O'saa can wield the magic of Gro-goroth, the god of destruction, while the wheelchair-bound botanist Olivia makes up for her lack of mobility by brewing healing potions or deadly poisons. The characters we haven't selected still pursue their own goals, though some can be recruited to our party.
Over the course of three days the player visits numerous locations and faces repulsive enemies. Combat in Fear & Hunger 2: Termina is turn-based, one of its key elements being dismembering enemies. They can do the same to us, meaning each battle can end with our party permanently weakened and disfigured.
The game is very open-ended - the player has a lot of freedom in what path to follow and which quests to complete. Each decision can affect not only the end of the story, but also the fates of other train passengers.
Technical aspects
Just like the first Fear & Hunger, the sequel was created using RPGMaker, a tool used to make 2D RPGs. Haverinen's work combines pixel art with digital, Gothic-like paintings. The sequel also abandons procedurally generated dungeons in favor of large, elaborate locations.
Last updated on 16 May 2023
Game mode: single player
Age restrictions Fear & Hunger 2: Termina: 18+
Fear & Hunger 2: Termina System requirements
Minimum:
Intel Core 2 Duo
2 GB RAM
graphic card Intel HD or better
1.5 GB HDD
Windows 7/8/8.1/10