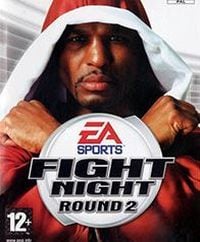 Fight Night Round 2
The first "Fight Night" turned out to be a milestone in the development of the genre and in a short time was hailed as the best simulator of this sport. Therefore, the company followed the blow, preparing the next installment of the cycle, again announced as a breakthrough.
Sports | Boxing | multiplayer | for 2 people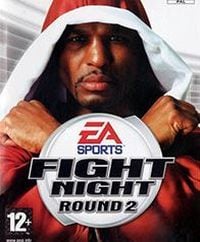 Game mode: single / multiplayer
Multiplayer mode: Internet / common screen, players: 1-2
# The EA SPORTS™ Haymaker:One-punch knockdowns are now a reality—you're always one punch away from fl ooring your opponent, but miss and you're in trouble.
# Total Boxer Control: You now have total control of your boxer with 360° Sticking and Moving and the ability to punch and block while dancing around the ring.
# Create a Champ: Using the analog sticks for total precision, create and train the ultimate champion by transforming his skills and physique.
# EA SPORTS™ Cut-Man: You take an active role in recovering from a beating by tending to a swollen eye in the corner between rounds.
# Dynamic Punch Impacts: Each punch pays off with stunning visuals that reflect the effect of each blow. Your fists have never felt so powerful as injuries affect your fighting abilities— a swollen eye prevents you from blocking, and a broken rib impairs your punching ability and mobility.
# Next Gen Graphics: Experience the realism as the sweat drips and the muscles flex on the most realistic boxer models ever created.
Similar games:
PEGI Rating
System requirements
Sony PlayStation 2
Uses: memory card 8 MB, Network Adaptor
Microsoft Xbox
Uses: Xbox Live
Nintendo GameCube
Uses: memory card