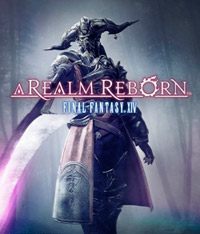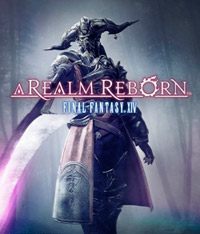 Final Fantasy XIV Online
FFXIV, Final Fantasy XIV: A Realm Reborn
The fourteenth instalment of the legendary jRPG series, developed as a MMO game - similar to Final Fantasy XI released in 2003.
RPG | TPP | fantasy | PvP | PvE | MMORPG | network | cross-platform | MMO
Final Fantasy XIV: A Realm Reborn is an online instalment of the famous Final Fantasy series, representing the MMORPG genre. The game was created and is being developed by the Japanese company Square Enix. It is worth noting that A Realm Reborn is the second version of Final Fantasy XIV, prepared after the failure of the original release from 2010. The developers put a lot of work into polishing Final Fantasy XIV: A Realm Reborn and changed many of its concepts.
Plot
In Final Fantasy XIV: A Realm Reborn we play as heroes who set off to rescue the continent of Eorzea, located in the world of Hydaelyn. The land is recovering from a gigantic catastrophe caused by the summoning of Bahamut, an ancient being of great power. Eorzea has survived the cataclysm, but faces new problems - growing local conflicts and the threat of the Garlean Empire and other, more mysterious factions. The power within the player characters will help to deal with these problems.
Mechanics
Final Fantasy XIV is a typical MMORPG where players create characters and travel through a world filled with monsters, quests and items. The game contains some interesting ideas, including dynamic Fate events, repetitive "levequests", or even a system of three large firms, within which you can advance to higher ranks. There were also group dungeons, instances and PvP modes. In addition, players can become owners of their own headquarters, mount (Chocobo) or even a companion, who can be commissioned to sell items.
When creating a hero, you can choose the gender and one of eight races. The land of Eorzea is inhabited by the human Hyur, the elf-like Elezen, the small-sized Lalafell, the tall Roegadyn and the animal-like Miqo'te. Each of the races has certain characteristics, although the abilities of a hero are determined mainly by the class - "war" (Gladiator, Pugilist, Marauder, Lancer, Archer) or "magic". (Conjurer, Thaumaturge, Arcanist). Players can change classes freely and develop them simultaneously. This way, an Archer, for example, can use some of Conjurer's attacks or spells. The freedom in class development also extends to the crafting and gathering professions. Thus, a character can be an alchemist, a carpenter, a cook, a miner or a fisherman, among others.
Final Fantasy XIV stands out from other MMO games in that it is available on PC and three generations of PlayStation consoles - PS3, PS4 and PS5. What's more, players of all versions of the game share the same servers. This means that it is possible to run the same character on both PC and console. A paid subscription is required to play FFXIV, but a free trial is available.
Game mode: massive online multiplayer Multiplayer mode: Internet
User score: 7,9 / 10 based on 537 votes.
Pre-release expectations: 8.5 / 10 based on 367 votes.
PEGI rating Final Fantasy XIV Online
Final Fantasy XIV Online System requirements
Minimum:
Intel Core i5 2.4 GHz
3 GB RAM
graphic card 2 GB GeForce GTX 750 / Radeon R7 260X or better
60 GB HDD
Windows 7/8.1/10
Recommended:
Intel Core i7 3.0 GHz
8 GB RAM
graphic card 4 GB GeForce GTX 970 / Radeon RX 480 or better
60 GB HDD
Windows 7/8.1/10 64-bit