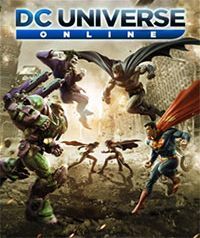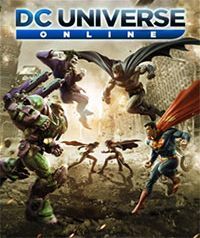 DC Universe Online
DC Universe Online is an action MMO, set in the worlds and locations of DC Comics comics. In the game we create our own hero and determine whether he belongs to a good or bad faction. Along with the performance of particular tasks, our character develops and acquires new skills.
RPG | TPP | play for free | MMORPG | DC Comics | comics | superheroes | MMO
DC Universe Online
Release Date
DC Universe Online is a game created by Sony Online Entertainment, belonging to the genre of massively multiplayer online. The production takes us into the world known from the history of DC Comics. The area of our activities are various cities where comic book characters appeared, such as Gotham City with its headquarters in Batman or Metropolis, where Superman is the guardian of order.
During the game we do not play comic heroes, but only create our own character with supernatural abilities (acrobatic jumping, flying in the air, fire and ice attacks, as well as a few other special abilities). The basic thing we have to choose is the side of conflict - good or bad. The course of events depends on this decision. We can be defenders of the oppressed and fight alongside Superman and the company, or we can prove ourselves as a master of destruction surrounded by friends of the Joker. Heroes known from comic book pages can be met during quests, but we can also receive new tasks from them. We often have the opportunity to support the most famous superheroes in their fight against their most fervent opponents. Tasks set by Batman, for example, concern the counteraction of the Joker's evil moves.
The skills of the character created by us expand in the normal mode, known from most RPG games. Through the experience we gain, we increase the level of certain abilities, e.g. we can achieve a super-fast flight over time by investing points in a previously chosen ability to fly. Interestingly, we receive very few experience points for fighting opponents, as opposed to large prizes awarded after completing the whole tasks. This way, players who prefer to be clever and sneak between enemies rather than brutal force are not injured in any way.
Graphics in DC Universe Online combines a 3D game world with interesting interlocking movies made from static comic pictures. These are rewarded with bigger tasks, which allows the DC Universe to maintain its comic atmosphere. The virtual world created by the authors is very detailed, and the silhouettes of comic book characters resemble those from the history picture cards. The game is also characterized by a high level of interaction. Among the possibilities it offers are the use of objects such as handy vehicles, lanterns and telephone booths in combat, and even previously frozen enemies that can be thrown at other enemies.
Action in DC Universe Online takes place mainly in two large cities: Gotham and Metropolis. Of course, there are also special closed locations (instances), which we can visit alone or in a larger group of people.
Game mode: massive online multiplayer Multiplayer mode: Internet
User score: 8,3 / 10 based on 575 votes.
Pre-release expectations: 8.7 / 10 based on 222 votes.
PEGI rating DC Universe Online
DC Universe Online System requirements
Recommended:
Dual Core 2.4 GHz
2 GB RAM
graphic card 512 MB (GeForce 7800 or better)
30 GB HDD
Windows XP/Vista/7