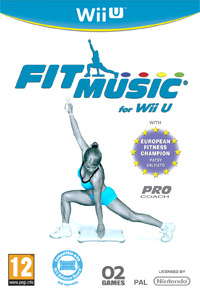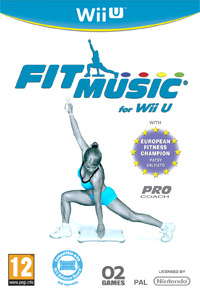 Fit Music for Wii U
WiiU
Dance game allowing you to participate in fitness training in front of the TV screen. The production includes many different techniques and programs aimed at improving our figure. Patrizia Salviato, the European fitness champion, took part in the work on the title.
Party | music | dancing | Nintendo exclusive titles
Fit Music for Wii U

Release Date WiiU

15May2014
developer: Reward Studios publisher: Oxygene Media

game language: English
Fit Music for Wii U is a dance game, as the title suggests, exclusively for Nintendo WiiU console owners. The Reward Studios team is responsible for its production. The aim of the title is to enable us to train fitness at home.
The game begins with a simple session, during which the state of our current physical condition is determined. On its basis, the game automatically determines the order of exercises, which will successively lead us to reach the figure of our dreams. Beginning with the simplest moves and combinations, production leads us through increasingly complex systems and series, requiring us to train regularly and pay attention to every detail during exercises. A standard session consists of three successive phases: a short warm-up, the proper part, which consists in performing the indicated movements, as well as training and relaxation. Each department ends with a test that tests our skills and physical development.
Patrizia Salvatio, European fitness champion, took part in the work on this title - she created a variety of programmes and challenges for the game, as well as played the role of a personal trainer supervising our progress. There is also plenty of advice on nutrition provided by nutrition experts.
Navigation in Fit Music for Wii U is very simple - the menu is supported only by GamePad. It can also be used to check at any time the amount of time spent on fun during the session, both in the training mode and during the appropriate exercise regime.
Please let us know if you have any comments or suggestions regarding this description.
Game mode: single player
Expectations: 7.8 / 10 based on 5 votes.
Age restrictions Fit Music for Wii U: Good for all ages.