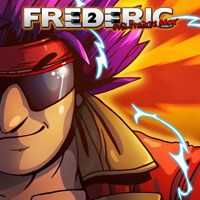 Frederic: Evil Strikes Back
A continuation of a humorous musical game in which, playing the role of Chopin returning from behind the grave, we are waging a real battle for the level of contemporary musical culture.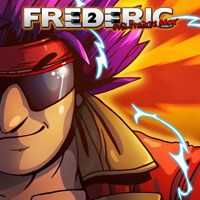 Frederic: Evil Strikes Back, released on AND, WP, etc., is a humorous musical game in which we play as a resurrected Frederick Chopin who tries to save the world of music from the inevitable catastrophe. The title is a continuation of the production called Frederic: The Resurrection of Music, which debuted on the market in mid-2012 and was received positively by the players. Both games were developed by Forever Entertainment studio, known mainly from educational games starring Teddy Floppy Ear.
Plot
Despite overcoming the forces of evil, trying to enslave the world of music, the threat known from the first part of the game has not disappeared, and radio stations still broadcast a mass of soulless hits, whose creators are guided solely by the desire for profit, forgetting about any creativity. That is why the brilliant composer, devastated by the level of contemporary music culture, decides to return from the grave and save the world of music from catastrophe. To do so, he must emerge victoriously from ten consecutive duels against opponents modeled on contemporary popular music stars.
Mechanics
Frederic: Evil Strikes Back uses the gameplay mechanics of the original, and the fun comes down to pressing the right keys of the virtual instrument quickly enough. Any mistake will result in a lase note and loss of valuable points. The game uses 10 different musical pieces inspired by the music of Chopin and other well-known artists. However, they were arranged in a rather modern way. The speed and complexity of the songs depends on the level of difficulty chosen.
Technical aspects
The graphics in Frederic: Evil Strikes Back are maintained in the comic style known from the first part of the series. In addition, the game features many references and parodies, referring to the contemporary music market, as well as the stars themselves and their achievements. The whole was enriched with a crazy story, full of absurd situations and unexpected twists.
Age Rating
age requirements: everyone
System requirements
Minimum:
Dual Core 2.8 GHz
2 GB RAM
graphic card 512 MB GeForce 7800/Radeon HD 3600
2 GB HDD
Windows 7