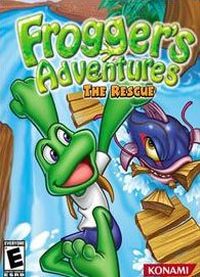 Frogger's Adventures: The Rescue
A three-dimensional variety of adventures of one of the most popular virtual frogs, the title Frogger, which first appeared in the world of electronic entertainment a dozen years ago, during the glory of popular slot machines.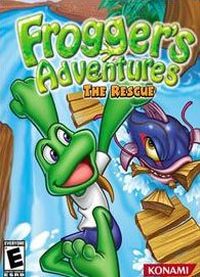 Game mode: single / multiplayer
Multiplayer mode: split screen / common screen, players: 1-4
Strange and unusual dealings are happening around Firefly Swamp. Frogger finds that his girlfriend, Lily, has been kidnapped by the criminal orgainization, Tyrannical Reptiles in Power. With the help of The Frog International Rescue Support Team, Frogger finds himself avoiding vicious enemies in hopes to rescue her. Can Frogger make it in time?
3 Different Play Modes to choose from:
Story Mode
• Guide Frogger as he aids The Frog International Resuce Support Team (F. I. R. S. T) in their efforts to fight against the criminal organization of Tyrannical Reptiles in Power (T. R. I. P.)
Challenge Mode
• After completing a level, test your skills in several Challenge modes:
(Challenges only include levels that you have already cleared in Story Mode)
Time Attack : Try to reach the end as quickly as possible.
Coin Attack : Try to collect as many coins as possible.
Step Attack : Try to reach the goal in as few moves as possible.
• Internet Ranking : Once you complete a challenge mode, you can participate in our first ever Internet Ranking. Be reconizied world-wide for your best efforts and scores!
Multiplayer Modes
• Challenge your friends or against the computer in 8 different multiplayer games!
• Mini-games include Rapid Race, Panel Puzzle, It's A-maze-ing, Musical Pads, and more!
Age Rating
age requirements: everyone
System requirements
PC / Windows
Recommended: Pentium III 1 GHz, 256MB RAM, 64MB graphic card, 850 MB HDD
Sony PlayStation 2
Uses: memory card 8 MB, Multitap
Nintendo GameCube
Uses: memory card