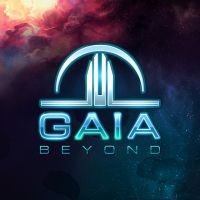 Gaia Beyond
PC
Gaia Beyond is a sci-fi action RPG with a sandbox structure. As a result of endless wars, mankind was forced to leave the Earth and settle in different corners of the galaxy. The player's task is to direct the further fate of the Gaians.
RPG | science fiction | sandbox | Cosmic | 2D | indie games | space ships | action RPG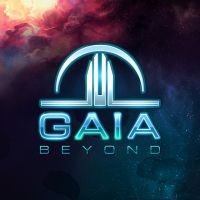 game language: English
game release date for PC:
20August2020
Gaia Beyond is an action RPG with sandbox structure. Warp Turtle studio is responsible for the production and release of the game.
Plot
In the world presented in Gaia Beyond, humanity has plunged into a great war. As a result, the Earth has been completely destroyed and is no longer habitable. It forced the rest of the population to flee the planet.
The action of the game takes place two hundred years after the evacuation from Earth. Humanity has dispersed throughout the cosmos and leads life in various conditions. However, the war of machines made the whole race reunite. With this, however, old conflicts have returned.
The player's task is to guide the fate of humanity. It depends on his decision whether it will plunge into another war or face a new, mysterious threat together.
Mechanics
The design of Gaia Beyond has a sandbox form. The player takes control of the ship and can explore space freely. During the game, you can perform role-playing missions and various side activities, such as trading, mining or pirate hunting. The devs made sure that the world was as lively as possible - it is inhabited by a number of different factions, with which relations change dynamically, depending on the decisions made.
Some of the inhabitants of the galaxy are hostile to the player. In that case, you have to fight. All skirmishes are skillful and are conducted in real time.
You can modify your ship during the adventure. Among the objects that can be mounted on its board you will find defensive thrusters and weapons of various kinds. It is also possible to buy a new ship.
Technical aspects
Gaia Beyond has a minimalist, two-dimensional graphic design. The ship is visible from top-down perspective and celestial objects appear in the background.
Similar games:
Age Rating
age requirements: 12+
System requirements
Minimum: Dual Core 2.5 GHz, 4 GB RAM, graphic card 2 GB GeForce GTX 660 or better, 6 GB HDD, Windows 7/8/10 64-bit
Recommended: Dual Core 3.0 GHz, 4 GB RAM, graphic card 3 GB GeForce GTX 780 or better, 6 GB HDD, Windows 7/8/10 64-bit