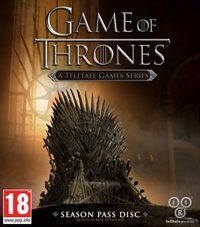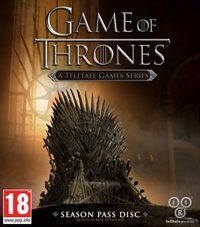 Game of Thrones: A Telltale Games Series - Season One
A game by Telltale Games, the studio behind many others similar productions, designed as an episodic adventure game based on the HBO's popular TV show Game of Thrones - an adaptation of George R. R. Martin's A Song of Ice and Fire books.
Adventure | fantasy | point-and-click | books | TV series | episodic | Game of Thrones
Game of Thrones: A Telltale Games Series - Season One
Release Date
Game of Thrones: A Telltale Games Series is an adventure game developed by studio Telltale Games, known for productions such as The Walking Dead and The Wolf Among Us. The title was created on the license of the television series Game of Thrones, airing on HBO, and the script is consulted with Ty Corey Franck – assistant of George R.R. Martin, the author of the book series on which the cult TV show was based. The entire production was divided into six episodes, telling the story of members of the Forrester family which didn't appear in the show, but was depicted in the novel A Dance with Dragons, the fifth part of the A Song of Ice and Fire saga.
The story, taking place between the events shown in the third and fifth season of the series, is shown from the perspective of five people whose actions affect the entire Forrester clan, which is trying to survive during the War of the Five Kings. We switch between characters, playing different roles and visiting locations known from the books. During the game we arrive at a number of places in the continents of Westeros and Essos, including King's Landing, the Wall, as well as the Forrester family home – Ironrath in Wolfswood, where the clan monopolized wood trade used in the construction of ships, houses and various weapons. The current situation doesn't sit well with the magnates from Whitehill, and the conflict between the two families plays an important role in the campaign.
The background of the story contains the events known from the show and the books, but the entire game focuses on new and original plot, which only sometimes intertwines with the events we already know. Occasionally, characters such as Tyrion Lannister or even Ramsay Snow appear on the screen, playing a key role in the events portrayed. All known characters use the voices of the actors from the popular TV series. Below are the titles of the subsequent episodes of the Game of Thrones: A Telltale Games Series:
Iron From Ice
The Lost Lords
The Sword in the Darkness
Sons of Winter
A Nest of Vipers
The Ice Dragon
Game mode: single player
App size:
User score: 7,7 / 10 based on 1503 votes.
PEGI rating Game of Thrones: A Telltale Games Series - Season One
Game of Thrones: A Telltale Games Series - Season One System requirements
Minimum:
Intel Core 2 Duo 2.3 GHz/AMD Athlon 64 X2 2.3 GHz
3 GB RAM
graphic card 512 MB GeForce 8800 GTX/Radeon 4850 or better
3 GB HDD
Windows XP