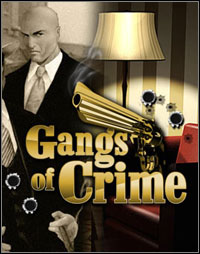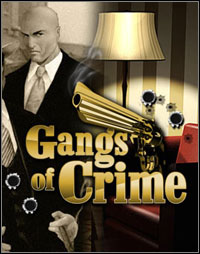 Gangs of Crime
WWW
Gangs of Crime is a free browser strategy in the MMO convention, the action of which was set in the 1930s. Players have the opportunity to conduct the business of a mafia family, striving to gain dominance in the criminal underworld.
Strategy | play for free | browser strategy | Gangster | MMO
Gangs of Crime

Release Date WWW

01July2008
developer: Bigpoint publisher: Bigpoint Official website

game language: English
The producer of the game Gangs of Crime (another title: Mafia 1930) is the development team of the German company Bigpoint. The creators decided to present the mafia world from the gangster "golden decade" in an extensive free-to-play browser strategy.
Players have the opportunity to play the role of a criminal, going through the next stages of his career - from a scullion in a mafia pub to a luxurious boss ruling the underworld.
The road to money and influence in Gangs of Crime is neither easy nor legal. Initially, players focus primarily on small criminal activities (robbery, theft, harassment) to carry out more difficult tasks over time - including contract killings, bank robberies or the printing of counterfeit money. The funds gained allow for the construction of a gangster empire, including the employment of pickpockets, prostitutes and "soldiers". Over time, players can afford to expand their business, such as buying a bar, setting up a public house or creating a bookmaker's shop. As befits a gangster game set in a period of prohibition, one of the lucrative businesses is also smuggling and distribution of alcohol. The Mafia must also bear in mind that their gang is not the only one who wants to take control of the city and sooner or later they will have to face other groups fighting for new territories and defending their own territory. It can be helpful to belong to mafias that act as clans, bringing together players in their ranks.
The game in Gangs of Crime is based mainly on the text layer (messages, coefficients, indicators, etc.), and the atmospheric visual setting is only a decorative element.
Gangs of Crime is distributed on a free-to-play basis. However, some options in the game require the use of a micropayment system.
Please let us know if you have any comments or suggestions regarding this description.
Game mode: massive online multiplayer Multiplayer mode: Internet
Age restrictions Gangs of Crime: Good for all ages.