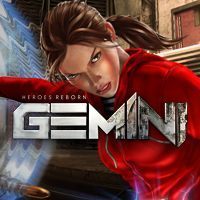 Gemini: Heroes Reborn
A first-person action adventure game and an adaptation of Heroes Reborn, a science-fiction drama broadcasted on NBC. It revives the legend of the original series that aired from 2006 to 2010.
Action | FPP | science fiction | TV series | action adventure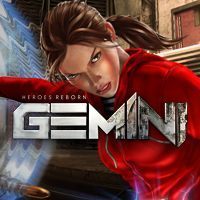 Gemini: Heroes Reborn for PC, PS4 and XONE is a first-person action-adventure game, based on the science-fiction drama of NBC Television Heroes Reborn, which debuted in the USA on 24th September, 2015, and is a sequel to Heroes (2006-2010). The game has been developed by Phosphor Games studio known from such titles as Nether - survival action game, or Dark Meadow: The Pact for mobile devices.
Plot
The plot of Gemini: Heroes Reborn is a work of two scriptwriters who worked on Heroes Reborn, and the development has been overlooked by the father of the franchise – Tim Kring (who also is the head of a company publishing the game - Imperative Entertainment). The story told in the game is set prior to the events shown in the TV series, and plot-wise, it connects to a simultaneously released mobile production - Enigma: Heroes Reborn. In each of those titles we follow the steps of two sisters, discovering events that connect different parts of the story, and complement and explain parts of the plot not explained in movies.
We take role of a 20 year old girl named Cassandra, who discovers she has the supernatural ability of traveling through time, and use powerful telekinesis. During the game, she will have to unravel mysteries of her past, and origins of her power which helps her to overcome logical puzzles and enemies standing in her way.
Gameplay
In Gemini: Heroes Reborn for PC, PS4 and XONE, we observe the game world through protagonist's eyes, similarly to classic FPS shooters. Gameplay combines features of dynamic action game with logical puzzles, with the key to success being obviously the ability to use her supernatural talents. For example, time traveling will be very helpful at solving puzzles or manipulating parts of environment, while, during fights, we can slow time to dodge incoming bullets or make use of telekinesis to throw objects at our enemies.
Technical aspects
Gemini: Heroes Reborn for PC, PS4 and XONE has been created using Unreal Engine 4, which guarantees high quality of the visual experiences. As any proper game about superheroes, this one contains great visual effects of exploding things, and slow-mo sequences.
Similar games:

The Lost Pisces
PEGI Rating
System requirements
PC / Windows
Recommended: Intel Core i7 3770K 3.5 GHz, 8 GB RAM, graphic card 2 GB GeForce 670 or better, 22 GB HDD, Windows 8 64-bit
Minimum: Intel Core i5 2500K 3.3 GHz, 6 GB RAM, graphic card 1 GB GeForce GTX 560 or better, 22 GB HDD, Windows 7 64-bit