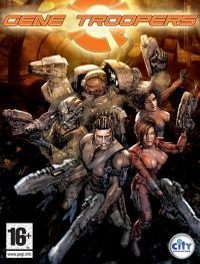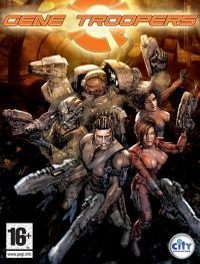 Gene Troopers
Gene Troopers is another position in Cauldron development studio, responsible for Battle Isle: the Andosia War or Chaser. The game represents a genre of first-person shooters, and its action has been set in futuristic climates.
Supernatural powers
In GENE TROOPERS you are in the heart of a unique, vibrant and living universe. Explore amazing new worlds, develop your character into a stealth or battle professional, control supernatural powers, make friends with powerful characters and lead them into battle against the forces of evil. Experience a captivating sci-fi story, high-paced action and thrilling game play in a setting never seen before.
Gene transformation
The universe is entangled in the greatest conflict it ever witnessed. A terrifying elite battle force named Gene Troopers (GT) sets out to mercilessly fulfil its task: to find, gather and secure life forms. Genetic material is the new strategic resource. Gene transformation technology changes suitable individuals into loyal and powerful GT units. You didn't know anything about this. Nobody in your part of universe did. You still have nightmares about the day when you found out. They took away your body and your daughter, Mareen. But what they couldn't take away was your courage. It's time to fight back!
Product Highlights
* Unique universe: Experience a true sense of wonder on six original worlds, each which different races, creatures, physics, architecture, spaceships and vehicles.
* Create your own hero: With the game's unique RPG skill system you decide which stealth and battle skills you learn. Master any mission - your way.
* A truly interactive story with NPC's, team members and game play situations depending to your choices. Your decisions will shape the universe and, most importantly, they will lead to a different ending.
* A modern FPS: A wide range of powerful weapons (classic and new), bullet time for slow-motion action, advanced physics powered by HAVOKŪ technology for unparalleled interactivity, full control of different battle vehicles and team cooperation.
First person experience
When creating GENE TROOPERS developer Cauldron were relaying heavily on their experience with the genre. The result is a FPS with a unique setting allowing spectacular effects, a non classic colour scheme, character skill development, new weapon functionality based on the HAVOK physic engine to create an advanced environment interaction. The player has the freedom to choose and to create his own story with several endings.
Game mode: single / multiplayer Multiplayer mode: Internet
User score: 5,1 / 10 based on 49 votes.
PEGI rating Gene Troopers
Gene Troopers System requirements
Recommended:
Pentium 4 2.6 GHz
512 MB RAM
graphic card 128 MB (GeForce 6600 or better)
4 GB HDD
Windows XP