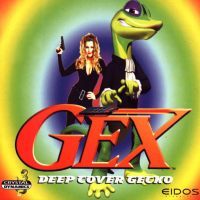 GEX 3: Deep Cover Gecko
Digital reissue of the third part of the adventures of the friendly Gekon Gex. In this version, our hero will finally have to deal with his eternal enemy Reza, who this time kidnapped Agent Xtra, known from the previous part of the series.
Arcade | TPP | 3D platformers | PlayStation exclusive titles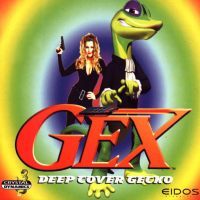 Originally released on the PlayStation in 1999, the game is only available in digital form as part of PSOne Classics.
GEX 3: Deep Cover Gecko is the third part of the adventures of a friendly lizard named Gex, who travels through virtual worlds facing the eternal antagonist - the sinister Reza. The title was redesigned by Crystal Dynamics studio. Unlike the previous versions of the series, which also appeared on the PC, the "three" was released only on PS One and Nintendo 64 consoles (and in a two-dimensional version on Game Boyu Color).
In Deep Cover Gecko, our lizard character moves back to the world of films and television programmes. There Gex will have to face the final battle against Reza, but this time his task will be much more delicate. The victim of the madman was also Agent Xtra, known from the second part of the game - the head of a special branch of TV Terrorist Defense Unit. That is why, for the first time in the history of the series, our protagonist will also benefit from the services of friends: a cousin named Cuz, a red dinosaur Rex and a lock-in of Alfred the Turtle. In their characters we will play the bonus stages of the game.
In terms of mechanics, GEX 3 does not differ significantly from the solutions known from its predecessor, although the gameplay itself has changed slightly. While playing, we no longer collect everything we find on our way, concentrating exclusively on insects. Each 100 insects are rewarded with pilots, necessary for the further progress of the game. The range of the hero's skills has also been expanded. Gex can now use various means of transport, such as a tank, donkey or snowboard. In some stages he will also have to spit fire or ice and swim and glide.
In terms of GEX 3: Deep Cover Gecko looks much better than the previous version of the cycle. Graphics of the game is maintained in a similar style, but is characterized by a significantly higher resolution. Apart from that, there are quite a lot of FMV film interludes in the game. One of the attractions is also the appearance of the Playboy model Marlie Andrady, who played the role of Agent Xtra.
Please let us know if you have any comments or suggestions regarding this description.
Age Rating
age requirements: 12+
System requirements
Sony PlayStation 3
Uses: PlayStation Network
PlayStation Portable
Uses: PlayStation Network
PlayStation Vita
Uses: PlayStation Network