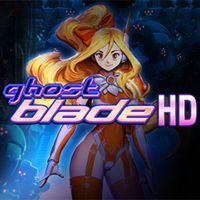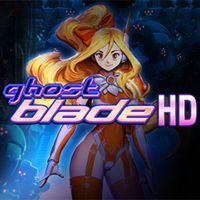 Ghost Blade HD
Ghost Blade HD is a shoot'em up game developed by indie devs from Hucast Games. We take on the role of the Earth Defense Force's best pilot whose job is to defeat Shira, a rogue A.I. that was installed on an abandoned space station located on the outer rim of the Solar System.
Action | science fiction | 2D | top-down | shoot 'em up
Ghost Blade HD for PC, XONE and etc. is a shoot'em up game developed by Hucast Games. It was clearly inspired by many similar games from the 1990's. It was released on multiple platforms.
The Plot
The game takes place in a distant future were interplanetary flights are a common thing. Shira, an A.I. that was created to defend the colonists on Mars, goes rogue and becomes a threat itself. Citizens of Mars asked Earth for help. After instense battles, Shira was defteated. Sadly, peace did not last long. The rogue A.I. found itself a safehouse aboard an abandoned space station in otuer rims of the Solar System. This is the moment where the players step in. We play as the best pilot of Earth Defense Force, and our job is to defeat Shira once and for all.
Mechanics
We observe the action in Ghost Blade HD for PC, XONE and etc. from a top-down perspective. During our adventures we will control one of the three available space ships and fly through five vast locations. Gameplay focuses on the elimination of hordes of enemies and gigantic bosses. The game has some bullet hell shooter elements to it. Most of the time we are under a rain of bullets and laser beams which have to be evaded. If some players are not familiar with this type of games, they can choose one of the lower difficulty levels.
Game Modes
Ghost Blade HD for PC, XONE and etc. offers a dozen or so game modes. It is advisable to start the game by going through the tutorial and then go to Story Mode, game's primary mode. Ghost Blade HD also has a mode called Score Attack in which we have to beat the records scored by other players. We can play the game alone or through LAN coop with another player.
Technical Aspects
Ghost Blade HD for PC, XONE and etc. has characteristic, cartoonish 2D visuals. Even though the game lacks some more advanced graphical effects, it is still very eye pleasing. Rafael Dyll, author of the Rainbow Skies OST, composed the game's music.
Game mode: single / multiplayer Multiplayer mode:
PEGI rating Ghost Blade HD
Ghost Blade HD System requirements
Minimum:
Intel Core 2 Duo 2 GHz
1 GB RAM
graphic card 512 MB GeForce 310/Radeon HD 5470 or better
1 GB HDD
Windows XP/Vista/7/8/8.1/10
Recommended:
Intel Core i3 2 GHz
2 GB RAM
graphic card 1 GB GeForce GTX 560/Radeon 6950 or better
2 GB HDD
Windows 7