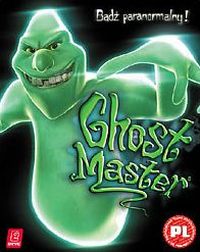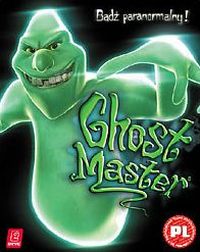 Ghost Master
A unique real-time strategy game by studio Sick Puppies. You play as the eponymous Ghost Master, who arrives in the town of Gravenville to terrorize and scare its citizens. The game features 23 kinds of wraiths, ghosts, and other spectral beings.
Ghost Master for PC, PS2 and XBX is a real-time strategy game in which you play as the eponymous wraith.
Mechanics
The Ghost Master is summoned from the spectral world to the town of Greenville to terrorize and scare its citizens. The task is a difficult one, as the humans are unpredictable opponents; however, as the Ghost Master, you can use 23 kinds of ghosts, wraiths, and other similar creatures, based on myths as paranormal theories. Each of them has psychokinetic energy, unique powers and abilities, which are to be used against humans. Your underlings can use about 150 powers in total, allowing them to move objects, create physical and spiritual phenomena, change their appearance, phase through walls, manipulate the environment's temperature, make humans hallucinate, etc.
Ghost Master recreates human lifestyle and individual behavior in a detailed way. The resistance to paranormal activity of the human characters varies depending on their age, preferences, and character; they also engage in daily activities, work, watch TV or clean. They can respond to four kinds of stimuli: optical, auditory, olfactory, and thermal.
Ghost Master consists of 20 missions, in which you have to achieve various goals, e.g. drive the humans out of a given place or aid three amateur sorcerers in finding the Book of Death.
Technical aspects
The game features fully 3D visuals with a distinct humorous touch. There are 16 varied environments, and during the game you can encounter over 100 humans. The production also features an intuitive and clear interface.
Game mode: single player
Media type: 2 CD
User score: 8,5 / 10 based on 2991 votes.
PEGI rating Ghost Master
Ghost Master System requirements
Recommended:
Pentium III 1.2 GHz
128MB RAM
32MB graphic card
1 GB HDD