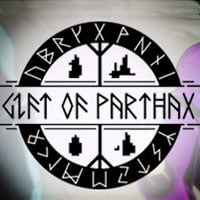 Gift of Parthax
A 2D arcade game, in which you play as a mage trying to save his friend. To succeed, you need to develop your abilities by fighting many enemies in an arena.
Action | fantasy | 2D | top-down | indie games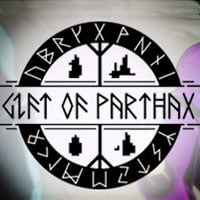 Gift of Parthax is the first game by Danish company Foldergeist Studios. The studio was founded by a group of students, who created a simple production called Battle Mages in six weeks. The production was later developed into a commercial version, thanks to, among other things, the support from the publisher 1C Company.
Mechanics
Gift of Parthax for PC Windows and XONE is a 2D top-down production. You play as Arif the mage, who wants to save his friend. To succeed, he needs to become more powerful, which he can only achieve by fighting in an arena. You task is to survive a series of battles against mighty enemies.
The battlefield is small, so in combat you have to constantly move and dodge the opponents and their attacks, while casting spells at the same time, whose effect include e.g. conjuring a small thunderstorm or sharp rocks. You learn new attacks by completing certain tasks, and choose and modify your spells before each battle. In combat, you also use runes, special artifacts, that can, for example, turn you enemy in a chicken. In battle, you also have to use health and mana potions.
Technical aspects
The visuals of Gift of Parthax are not top-notch but still decent. The game utilizes the Unity technology and pixel-art style, but the graphics are quite minimal—for example, the enemies an destructible elements of the environment do not come in a great variety.
System requirements
PC / Windows
Recommended: Quad Core 2.4 GHz, 8 GB RAM, graphic card 2 GB GeForce GTX 660 / Radeon HD 7950 or better, 1 GB HDD, Windows 7/8.1/10
Minimum: Dual Core 1.66 GHz, 2 GB RAM, graphic card Intel HD 5000 or better, 1 GB HDD, Windows 7