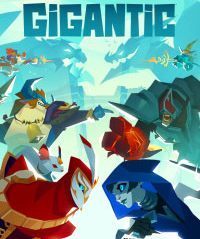 Gigantic
An online action game with MOBA features set in fantasy world, and the debut project from the American studio, Motiga, established by veterans of the gaming industry led by James Phinney (StarCraft, Guild of Wars).
Action | TPP | fantasy | multiplayer | co-op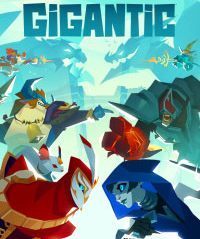 Game mode: multiplayer
Multiplayer mode: Internet, players: 1-10
Gigantic is an online game for PC and XONE based on free-to-play model with microtransactions. It is a debut project of American studio Motiga, established by veterans from such teams as Blizzard Entertainment, ArenaNet, NCsoft, Monolith or Sierra Online. Lead designer is James Phinney, who fulfilled the same role for StarCraft and Guild Wars.
Gameplay and plot
Gigantic for PC and XONE takes place in magic-filled world, inhabited by many fantasy races, though the plot doesnít serve any purpose other than giving excuse for game. Gameplay itself concentrates on battles of two team of five players, each of them selecting one hero with unique skills, equipment and personality. Teams donít fight alone though, as each of them is supported by a giant named Guardian. It is AI-controlled and is also the most durable and deadly unit on the map. Apart form that, covering our own giant is crucial, because its death equals losing a game. To balance things a little, each team gets three chances of destroying a Guardian. He is invulnerable most of the time, and can only be weakened by stealing his energy, which can be sped up by capturing special spots on the map, for which both team compete.
Controls are taken from other action games: we move with keyboard and aim with mouse. Winning requires not only good reactions, but also quick thinking, since many of special abilities base on clever usage of physics engine and parts of environment. Moreover, attacks can be combined into deadly combos that deal more damage. There is also a character development system to improve our heroes abilities.
Game offers wide variety of maps, though all of them are characterized with simple construction. Nonetheless, there is no lack of many secret passages and places that are perfect for setting ambushes or hiding to avoid a pursuit.
Similar games:
PEGI Rating
System requirements
PC / Windows
Minimum: Intel Core 2 Duo 2.6 GHz, 6 GB RAM, graphic card 1536 MB GeForce GTX 580 or better, 10 GB HDD, Windows 7/8/8.1/10 64-bit