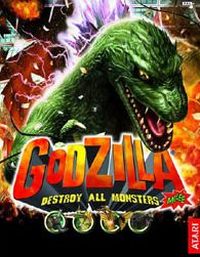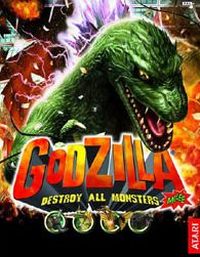 Godzilla: Destroy All Monsters Melee
A spectacular three-dimensional fight in which we take control of one of the huge creatures, including the title Godzilla. The game features a wide range of available gameplay modes, including an extensive Story Mode.
Legendary monsters battle among earth's cities to determine the planet's fate. Attempting worldwide domination, aliens have gained control over Godzilla's longtime rivals - the kaiju must be defeated. Participate in a spectacle like no other by combating the greatest beasts on a colossal scale, as the world's future hangs in the balance.
Features
New monster - Mechagodzilla 3
New arenas
Vortaak Home World - You can finally take the battle all the way to the alien's homeworld. A new kind of challenge, complete with volcanoes, spaceship launchers, installation-protection missiles, and plenty of alien buildings to throw.
Boxing ring - The largest boxing ring in the world has been constructed for epic monster battles complete with ropes, bells, and blimps. Nothing to detract from the pain. No powerups. No cover.
Computer AI for multiplayer games - Want to play a 4-player melee or team game by yourself? No problem – AI can play along for any missing humans.
Single-player Destruction Mode - Rip up a city all by yourself.
Soundtrack support - Organize your own tunes in the Xbox Dashboard, and then select your soundtrack in the game.
Xbox Advantage Controls - Use the extra buttons on the Xbox controller for improved responsiveness, combos, and collision detection. It's easier to grab monsters and buildings!
Amazing visuals - Spectacular animations, impact effects, highlights, lighting, terrain, and textures.
Speed - Great frame-rate and fast loading.
Multiple saved games - Up to four players can save their progress on the hard drives.
Game mode: single / multiplayer Multiplayer mode: Player counter: 1-4
Age restrictions Godzilla: Destroy All Monsters Melee: 12+
Godzilla: Destroy All Monsters Melee System requirements