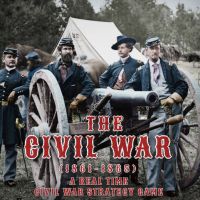 Grand Tactician: The Civil War
PC
Grand Tactician: The Civil War is an RTS set in the realities of the American Civil War. The production focuses on a credible representation of historical realities and offers a decent level of strategic depth. It was created by independent developer Oliver Keppelmuller.
Strategy | RTS | American civil war | indie games | historical | 19th century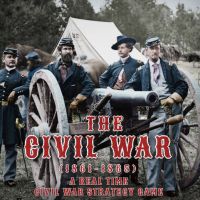 game language: English
game release date for PC:
2021
Grand Tactician: The Civil War is a real time strategy that takes place during the United States Civil War. The player can control the Union or Confederate forces and is involved in both strategic plans and directing troops on the battlefield. The game was developed by independent designer Oliver Keppelmüller.
Mechanics
In Grand Tactician: The Civil War the game is divided into two parts. The first one concentrates on the strategic map - we make various decisions there related to supply lines, infrastructure, money, movement of troops, as well as soldiers' morale. We influence the course of war and can even change the course of history (e.g. we have the option of proving what would have happened if the European powers had intervened or if Abraham Lincoln had lost the 1864 elections).
The second section of the game is the actual battles, which are somewhat reminiscent of what we know from the Total War series. We command historical armies which include infantry, cavalry and artillery. In the game, an authentic command structure from the U.S. Civil War was implemented, along with generals known from history books, such as Ulysses Grant and Robert E. Lee. We also have authentic military formations.
Game modes
In Grand Tactician: The Civil War we can only play alone. The core of the game is a role-playing campaign in which we can lead one of the two sides of the conflict.
Technical aspects
Grand Tactician: The Civil War has a decent, three-dimensional graphic design. Graphics is not very technologically advanced, but it reliably reflects the reality and appearance of individual units. The stylised, pleasing to the eye but at the same time clear interface also makes a good impression.
The game also uses materials from the staging of battles from that time, filmed by LionHeart FilmWorks and the original soundtrack.
System requirements
Minimum: Dual Core, 6 GB RAM, graphic card 2 GB GeForce GTX 660 or better, 10 GB HDD, Windows 10 64-bit