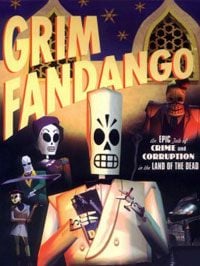 Grim Fandango Remastered
A remake of a legendary adventure game from Lucas Arts, known as one of the best and most original point-and-click adventure games. The new edition was developed by Double Fine Production, a studio led by Tim Schafer, the co-author of the original title.
Adventure | noir | humorous | reeditions/remasters/remakes | Xbox Game Pass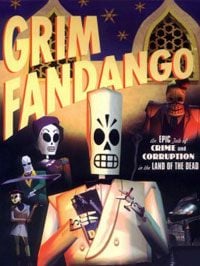 Grim Fandango is a remastered and refreshed version of a classic adventure game from Lucas Arts that debuted in 1998 on PCs. The new edition of this cult-classic title was developed by Double Fine, a studio led by Tim Schafer who was one of the leading designers of the original game. The remake was a go thanks to a new agreement deal with Disney, who is currently an owner of the Lucas Arts' whole output and had agreed to sell the rights to Grim Fandango and other popular brands from the legacy developer. The authors of the remaster have focused on a faithful recreation of the character and the graphical style of the famed title.
Plot
The action of the title takes place in a world, which is a unique vision of the afterlife inspired by Mexican folklore and American noir cinema. The player assumes control over Manuel "Manny" Calavera, a deceased who works as a travel agent in the Department of Death. The story was divided into four acts that take place across a timeframe of four years, each showing a single day of Manny's life.
Our goal is to escort deceased souls to paradise. People who were known for their good deeds are rewarded with a ticket for a luxurious train that reaches the gates of paradise in a few minutes, while the biggest sinners have to travel the same route on foot – such journey takes four years. The game begins with a case of Mercedes "Meche" Colomar, a woman who has been sentenced to the four-year journey despite being a virtuous soul. The case leads the hero to a conspiracy that takes him deep into the criminal underworld.
Technical Aspects
Grim Fandango for PC, PS4 and etc. is a typical adventure game in which the players face numerous puzzles and non-player characters. The 1998 version was characteristic for its control scheme utilizing the keyboard or a joystick. The remaster received major improvements in this area, introducing support for modern gamepads.
The authors had gained access to the materials used during the production cycle of the original Grim Fandango, which resulted with high-quality cut-scenes and graphics. It should be mentioned that graphically the game does not differ much from its predecessor. Nevertheless, the authors have improved models, added new lighting and particle effects, as well as high-resolution static and animated backgrounds. The game kept its original aspect ratio (4:3), which results in black fields on both sides of the screen.
Age Rating
age requirements: 12+
System requirements
Minimum:
Dual Core 2.2 GHz
4 GB RAM
graphic card 512 MB GeForce 8600/Radeon HD 4650 or better
4.5 GB HDD
Windows Vista/7/8