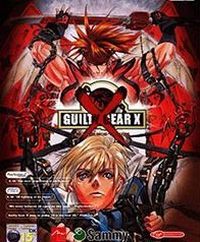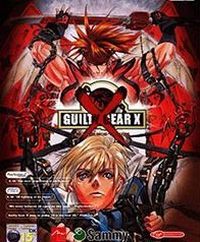 Guilty Gear X
"Guilty Gear X" is a sequel to the 2D fight, which is mainly popular in Japan and was released on PlayStation - "Guilty Gear". 2D beats have this to each other, that they are usually characterized by greater dynamics than their three-dimensional counterparts.
Arcade | 2D | for 2 people | splitscreen
Guilty Gear X: Advance Edition emerges as a top-notch fighter for the Game Boy Advance.
Already loved in Japanese arcades, the Guilty Gear X series brings 2D fighting fans the complexity, speed and unique characters they salivate for. For a handheld game, Guilty Gear X: Advance Edition has many moves. You will need nimble hands to master the special moves and combos.
Being aggressive ratchets up your Tension Meter. Once the meter tops out -- a fairly easy proposition -- expert players can pull off stunning but difficult Overdrive moves and Instant Kills.
Developer ARC System Works fields a motley crew of more than a dozen anime-style characters. Notable characters include May, who swings a huge anchor; Faust, who is masked by a paper bag; and Milla-Rage, who whips her opponents with her long blonde tresses.
Game modes include Arcade, Training, and Survival. Success in Tag Match and 3-on-3 modes depends on choosing a well-balanced team. Two players can go head-to-head in VS Mode using two GBAs, a GBA Game Link cable and two Game Paks.
Guilty Gear X: Advance Edition will no doubt impress players with sharp graphics and spot-on controls. Casual players may be turned off by the complex combo system, but this fighter further establishes the Game Boy Advance as a great platform for fighting games.
Game mode: single player Multiplayer mode: Player counter: 1-2
Age restrictions Guilty Gear X: 12+
Guilty Gear X System requirements