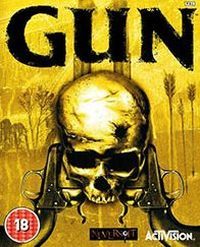 Gun
An open-world action game developed by Neversoft Entertainment, the studio known from the Tony Hawk's Pro Skater series.
Action | TPP | western | TPS | 19th century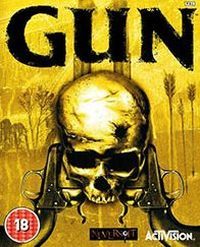 Gun for PC, PS2 and etc. was an unexpected turn in the development history of Neversoft Entertainment (currently a part of Activision Blizzard), the studio previously (and currently) known from the multiple-entry and longstanding skateboarding series known as Tony Hawk's Pro Skater. After an impressive tally of six different entries of the aforementioned title, the developers decided to focus their attention on a different field, which resulted in a third person perspective western inspired by the Grand Theft Auto series.
Mechanics
We are taken to the American Frontier during the second part of XIX century. The player assumes control of Colton White – a young cowboy searching for vengeance following his father's death. The world of the game attempts to faithfully recreate the Frontier reality, introducing a number of trademark locations and elements such as railways, Indian villages, gold mines, stagecoaches, as well as dust-infested cities with saloons, bank robberies, or intense standoffs taking place on the main roads.
Colton meets a wide range of non-player characters, including adapted versions of Wyatt Earp and Billy the Kid. Most of the characters are introduced in the course of the story (e.g. when picking up a task) that is presented through cinematic cut-scenes. Aside from other gameplay features, the developers from Neversoft Entertainment left us with an extensive arsenal of weapons that include various types of pistols, as well as more powerful weaponry such as the Gatling Gun or different shotguns.
The game area is traversed mostly by using horses, which are also used during pursuits (obviously, we are left with the ability to equip weapons and use them to fight off the attackers). When it comes to visuals, the game is characteristic for its level of detail and fluid animations, especially during horse riding or death animations. The visceral level of the latter, adult themes, as well as large amounts of coarse language make up for the fact that Gun is an adult-only game.
Similar games:
PEGI Rating
System requirements
Recommended:
Pentium 4 1.8 GHz
512MB RAM
graphic card 64MB (GeForce 3 or better)
2.8 GB HDD
Windows 2000/XP