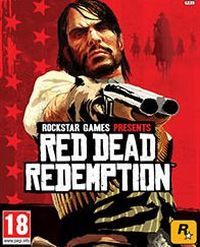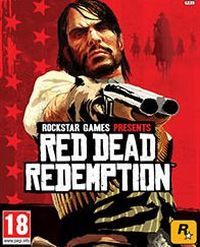 Red Dead Redemption
The second game in the Rockstar Games' Wild West video game franchise that began with 2004 release of the successful Red Dead Revolver for sixth generation consoles. Red Dead Redemption tells a completely new, independent story set at the beginning of the 20th century.
Action | TPP | sandbox | western | TPS | co-op | shooters | early 20th century
Red Dead Redemption for X360 and PS3 is a Western action game that belongs to the same franchise as Red Dead Revolver, a game released in 2004 on Xbox and PlayStation 2 consoles. This second game, however, is by no means a sequel, but a whole new story set in a different timeline. The title was created by Rockstar San Diego, one of the branches of the company famous for the Grand Theft Auto series. The same team also worked on Midnight Club and an excellent simulation game, Table Tennis.
Story
You play as a former outlaw named John Marston, who has to find his place in the brutal reality of the Wild West entering the 20th century. The range is more and more often visited by government representatives heralding the first signs of the imminent industrialization. The creators provided a truly epic story set in the setting of a classic Western. The underlying story tells of the decline of a unique era in the history of the Wild West and the last days of famous gunfighters.
Gameplay
Red Dead Redemption for X360 and PS3 features breathtaking landscapes and fast-paced action. As you play you learn the subtleties of its complex storyline, full of subplots and additional missions. Of course many of them are rooted in famous Western films, hence you often take part in spectacular duels and stagecoach chases. Individual missions are scattered across the many regions of the vast, open-world environment, offering unparalleled freedom of action. You get to visit multiple small towns, vast prairies teeming with wildlife, and mountain ranges with their narrow passes.
The game provides you with numerous occasions to us the revolvers resting in Marston's holsters – after all, the frontier is full of various dangers, including other people. Still, that's no reason to shoot anyone in sight. The virtual Wild West features many charismatic persons, with whom you can and should talk, at least for a while. Additionally, as you travel on horseback, you often have to deal with the hostile environment.
Technology
The game employs the full potential of the RAGE engine, known e.g. from Grand Theft Auto IV. With this, the developers could create great-looking, massive world with abundance of details and various weather effects. Besides, take note of the changing time of day and nice-looking lighting. On top of that there is a matching soundtrack that does wonders to reinforce the Wild West feeling.
Last updated on 23 March 2010
Game mode: single / multiplayer Multiplayer mode: Internet Player counter: 1-16
Media type: 1 BD
User score: 8 / 10 based on 7020 votes.
Pre-release expectations: 7.4 / 10 based on 1219 votes.
PEGI rating Red Dead Redemption
Red Dead Redemption System requirements