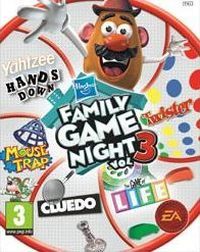 Hasbro Family Game Night 3
A set of five games created by Hasbro, consisting of, among others, the famous Cluedo and the immortal Twister. A maximum of four players take part in the game.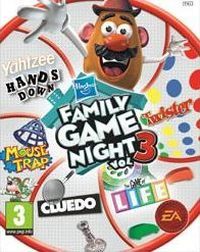 Game mode: single / multiplayer
Multiplayer mode: Internet / common screen, players: 1-4
In Family Game Night 3, discover endless family fun at the Family Game Night Theme Park!
Spin the wheel of fate in the GAME OF LIFE, find out "whodunit" in CLUE, get your groove on with TWISTER, trigger crazy chain reactions in MOUSE TRAP, or try your hand at YAHTZEE HANDS DOWN.
Enjoy classic and remixed versions of your favorite games, play with your own customized avatar, and challenge family and friends in online multiplayer (360 & PS3)!
Features:
Play classic and remixed versions of your favorite Hasbro games, including: GAME OF LIFE, CLUE, TWISTER, MOUSE TRAP, YAHTZEE HANDS DOWN
Engage in friendly competition via online multiplayer and keep track of your victories on leaderboards. (Xbox 360 and PS3 Only)
Play as your own avatar in the games!
PEGI Rating