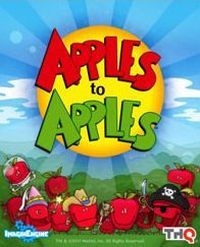 Apples to Apples
A fun card trading game, which should appeal to the whole family. One of the players becomes a referee and evaluates whether the words chosen by the other participants match the key word. A maximum of six people can take part in the tournament.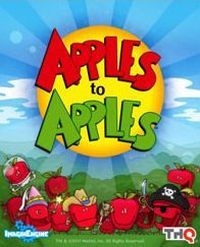 Game mode: single / multiplayer
Multiplayer mode: Internet / common screen, players: 1-6
Apples to Apples is an adaptation of a popular card game for parties with the same title, which should appeal to the whole family. The console version was developed by ImaginEngine studio on behalf of THQ company.
Apples to Apples is a family game, which in short consists in comparing various words. One of the participants of the game becomes a judge and draws a green card with an adjective. Other players have to match it with the best noun or verb from a few cards with words. The referee then checks the cards and chooses the one he thinks fits best. There are many variants of this simple but laughter-inducing form of play. In Apples to Apples you will find a solo and multiplayer game. A number of challenges and modes await a single player. The production makes sense only when we gather a few people in front of the screen.
In word comparison, up to 6 players can play on the Internet and 4 in offline mode. The creators of the title have tried to make a lot of attractions, colorful backgrounds, nicely made cards and 16 avatars to choose from (among them are a pirate, a cowboy or a ballerina). Add to this special social networking options and the ability to play locally or over the Internet. Apples to Apples is a production aimed at the whole family, which should also appeal to younger audiences (if they speak English, of course). For this reason, the creators have opted for a colorful and non-invasive audiovisual setting. The game is maintained in a simple, cartoon style, and its should work on most rigs.
Game mode: single / multiplayer. Multiplayer mode: Internet / Split screen. Number of players: 1-6.
Age Rating
age requirements: everyone
System requirements
Microsoft Xbox 360
Uses: Xbox Live
Sony PlayStation 3
Uses: PlayStation Network