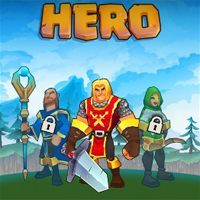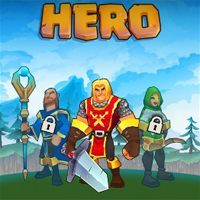 Hero
A mobile action RPG from King.com, the creators of a series of casual puzzle games. The story is only an excuse for the gameplay, and it takes place in fantasy land of Mystia. When it's invaded by monsters, the titular hero has to, unsurprisingly, to save the world.
RPG | fantasy | hack'and'slash | action RPG
Hero ,released on AND and iOS, is an action RPG game. The game is available in a free-to-play model with optional microtransactions and was developed by King.com studio, the authors of such games like Candy Crush Saga, Farm Heroes Saga and Paradise Bay.
Plot
The action takes place in a classic fantasy land known as Mystia. Its territory is becoming the target of the invasion of monsters and our task is to save the world. The plot does not play an important role in this game and is only a pretext for fun.
Mechanics
Hero, released on mobile AND and iOS, is a typical hack-n-slash RPGs. During the game, we mainly explore maps and kill everything that moves. There are several characters to choose from - a knight, a mage and an archer. Each of the characters has a different fighting style. The control system was implemented in an interesting way. It has been designed so that we can easily play the game with one hand and in vertical orientation. Adventures are short - a single pass is a matter of up to a few minutes, which fits the mobile character of the production.
An additional attraction is that we do not travel alone. Ee are accompanied by an ally controlled by artificial intelligence. There is also an option to tame beasts and mount them in battles. The game does not lack a character development system - we accumulate experience points and spend them on improvements for our hero and companion.
Game mode: single player
App size:
Expectations: / 10 based on 3 votes.
Age restrictions Hero: 12+