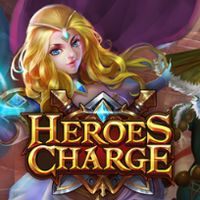 Heroes Charge
Strategy game with elements of the RPG genre. In the production we lead a team of heroes traveling through the fantastic world of Kron. The creators took care of various single and multiplayer modes and a character development system.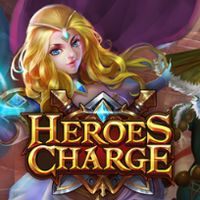 Game mode: single / multiplayer
Multiplayer mode: Internet
Heroes Charge is a two-dimensional production of simple action games aimed at mobile devices. The project is the responsibility of uCool, which has several free-to-play titles (e.g. Commanders of Evony and Tynon) for personal computers.
The game takes place in the extraordinary world of Krona, in which a lot of dangers await us. The basic mode of the game is a campaign divided into several chapters consisting of several levels each. Participating in a storyline adventure, we unlock new heroes and develop their skills. The creators took care of more than fifty warriors with different powers and abilities. In addition, they are divided into several types - from those performing in direct combat, through flying units, to those attacking from a distance or responsible for treatment. The key to success is therefore the selection of team members so that the skills of the characters complement each other. The aim of the game is simply to eliminate all enemies. In addition, during the game we gain equipment that affects the heros statistics.
However, single player is only the beginning. Developers made it possible to have fun within the framework of cooperation and, of course, PvP battles. In Arena mode we meet the opponent's team and fight to death and life. In addition, guilds can be founded and join existing guilds, as well as participate in special events available for a limited period of time.
Heroes Charge is a free production using a free-to-play business model. The title can therefore be downloaded and played with it at no cost, but the creators used a micropayment system. By spending real money we can speed up certain activities, such as developing the abilities of heroes.
Please let us know if you have any comments or suggestions regarding this description.
Age Rating
age requirements: 12+
System requirements
Apple iOS
Android OS