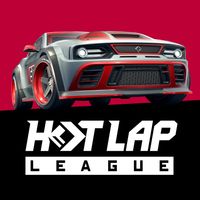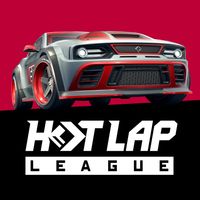 Hot Lap League: Deluxe Edition
A racing game in which we sit behind the wheel of cars and race against the clock on more than 150 futuristic tracks that wind horizontally and vertically. Hot Lap League was developed by the Ultimate Studio.
Hot Lap League is a racing game developed by the Ultimate Studio team. We are talking about a company founded by former employees of Electronic Arts, who previously worked on the Real Racing and Need for Speed series, among others.
Game mechanics
In Hot Lap League we sit behind the wheel of a variety of sports cars and race on more than 150 tracks. We do not compete directly with our opponents, but try to "crank out" the best time possible; however, there is an option to turn on the "ghosts" of other drivers.
Futuristic tracks meander not only horizontally, but also vertically; in addition, they are full of jumps. All this makes an in-depth knowledge of each of them the key to success here. As we won't experience any mechanical modifications to the cars in the game, victory can only be ensured by our own skills. So we have to learn to control each car, as well as get to know each corner in depth to know when to brake and when to push the gas to the limit.
The game does not use official licenses, so the vehicles at our disposal are fictional. Nevertheless, they were modeled on real machines, so you can easily identify their real-life counterparts. The title offers a range of more than a hundred optical modifications for our cars, which we unlock as we progress.
Game modes
Hot Lap League can be played solo, however, a substitute for multiplayer competition is the possibility to race against other players' ghosts. In addition, we can take part in various events and challenges that put our skills to the test, and publish our results in online rankings.
Technical aspects
Hot Lap League features colorful and clear high-quality graphics. Both polished car models and a variety of routes full of details may appeal to you.
Game mode: single player
Age restrictions Hot Lap League: Deluxe Edition: Good for all ages.