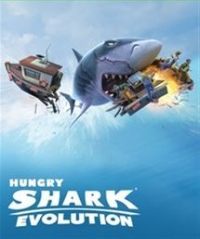 Hungry Shark Evolution
The fifth installment of the well-known mobile series, also available for the first time to Windows 8.1 users. In the game we play the skin of the title, eternally hungry shark, and our goal is to perform further arcade missions, while taking care of the contents of our stomach.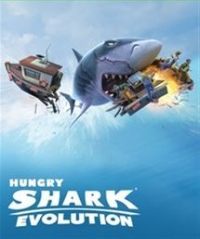 Hungry Shark Evolution is the fifth installment of a popular mobile game series created by a British studio Future Games of London. The previous parts were exclusive for mobile devices with Android or iOS on board. Thanks to Ubisoft company for first time the title got not only into hands of Windows Phone users, but also the owners of tablets and PC's running on Windows 8.1.
You play as the titular, always hungry shark, who needs to explore the depths of the ocean in search for food. The gameplay consists of missions scattered across the ocean, in which you have to e.g. perform a high jump or eat a certain amount of tropical fish. A peculiar difficulty is the fact that the energy bar of the shark is continually decreasing, so in order not to die, the protagonist must keep refilling his stomach. His diet includes various species of marine fauna, sometimes careless birds that fly too close to the surface of water, as well as unsuspecting divers and sunbathers. Sometimes, however, you come across inedible species (jellyfish, sea urchins) or other hazards (giant crabs, submarines), which you should definitely avoid.
There are few dozen missions to do, and they are grouped into six chapters. Each mission is rewarded with experience points and a sum of currency needed for improving the shark's abilities: movement speed, acceleration, or pace of eating. Once you reach the maximum level of progression, you unlock new species, such as mako, hammerhead shark, tiger shark, and basking shark. Each of them is more resistant to attacks and high water pressure, which allows them to dive even deeper into the ocean. Since the game is based on free-to-play payment model, there is a special shop, where you can spend real money on useful power-ups and unlocking previously inaccessible features.
Although Hungry Shark Evolution is a port from mobile devices, the graphics quality does not lag far behind the contemporary console games. Besides, the title is integrated with Xbox Live service, which resulted in, among others, the ability to store saved games in the cloud, as well as a list of achievements, which may not be very long, but still.
Similar games:
Age Rating
age requirements: 18+
System requirements
PC / Windows
Recommended: 160 MB HDD, Windows 8.1
Windows Phone
Android OS
Apple iOS