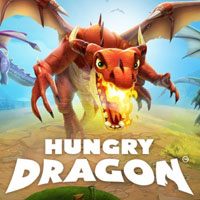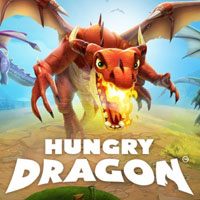 Hungry Dragon
An arcade action game in which we play as a dragon that eats almost everything that stands in his way. In Hungry Dragon, various locations await looting; apart from defenseless sheep or birds, dangerous trolls, witches and knights await devouring, among others.
Action | fantasy | play for free | 2.5 D | side-scroll | Dragons
Hungry Dragon is an action arcade game developed by Ubisoft. The production is distributed in a free-to-play model with microtransactions.
Plot
The story in Hungry Dragon isn't that important. The game takes place in a fantasy world inspired by the Middle Ages. Players control the titular dragon, eating everything that moves (and can be eaten) and eliminating various dangers.
Mechanics
In the Hungry Dragon, the action is presented from a side perspective. The game offers a variety of locations - from mines and villages, through dense forests, to stone strongholds. While playing, it is worth keeping your eyes wide open - breakable obstacles (i.e. those that can be destroyed by using a fiery blast) can hide secret places. Players should also look out for traps which can damage the dragon.
As mentioned earlier, the dragon is constantly hungry, so we must provide it with food at all costs; the flying reptile can eat defenceless sheep and birds, as well as soldiers, witches or even overgrown trolls, which do not give up without a fight. However, doing that is worth the effort - by filling the stomach, the dragon not only gains a new level but also receives special costumes which increase both its speed of movement and the range of fiery breath. Apart from that, our actions are rated by the scoring system - as a reward, we receive more and more powerful beasts.
Technical aspects
Hungry Dragon has cartoon style graphics. The fights are accompanied by a soundtrack that builds the atmosphere of a fantastic adventure.
Last updated on 26 February 2018
Game mode: single player
App size:
Age restrictions Hungry Dragon: 12+