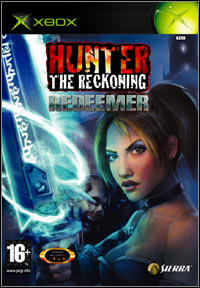 Hunter: The Reckoning Redeemer
XBOX
Continuation of the not too complicated action game. We play one of the five possible characters and set off to fight hordes of hostile creatures. The game includes an extensive multiplayer, players can also play in cooperation mode.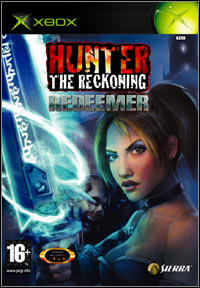 Game mode: single / multiplayer
Multiplayer mode: common screen, players: 1-4

game language: English
game release date for XBOX:
28October2003
Kaylie Winter trained hard every day of the last 10 years since her parents were murdered. Eager for justice, she is one of five Hunters to discover that the undead threaten the streets of Ashcroft once again.
Features
* Five playable Hunter; each possesses wicked weapons, magical Edges and other abilities.
* Single and multi-player cooperative play. Up to 4 players can battle over 30 enemies – all on the same screen!
* Explore frighteningly authentic gothic domains straight from White Wolf's spine-chilling World of Darkness pen and paper RPG.
* Unleash an arsenal of 40 lethal ranged and melee weapons on 21 supernatural creatures including heartless zombies, bloodthirsty vampires and relentless bosses.
* Downloadable content via Xbox® LIVE – obtain alternate skins, weapons, cheats and characters and more!
PEGI Rating