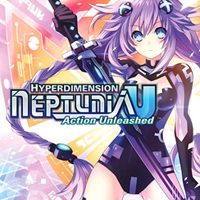 Hyperdimension Neptunia U: Action Unleashed
Action-oriented spin-off jRPG Hyperdimension Neptune series. The protagonists of the production are characters from the main cycle, but the title abandons RPG elements and turn-based combat system, using the mechanics and solutions known from hack'n'slash games.
Action | TPP | fantasy | science fiction | hack'and'slash | humorous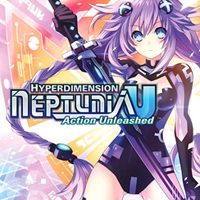 Hyperdimension Neptunia U is a hack'n'slash action game for PC and PSV platforms and a spin-off of the jRPG Hyperdimension Neptunia series. The franchise, started in 2010, was created by Idea Factory and Compile Heart. Just a few years after the release of the first part of the main RPG series, it has received five more games and several side titles for PC, PlayStation 3, PlayStation 4 and PS Vita. Hyperdimension Neptunia U was developed by Tamsoft. Established in 1992, the developer has dozens of console productions, many of which have never been published in the West. Today, this developer is best known for their Senran Kagura series.
Plot
The story presented in Hyperdimension Neptunia U uses the world and the characters that appeared in the main entries of Hyperdimension Neptunia. The protagonists are goddesses, young rulers and guardians of four countries, representing the most important console manufacturers, including Nintendo, Microsoft and Sega. Girls are personifications of specific models of gaming platforms, and their power derives from the faith of their fans.
Mechanics
As for the gameplay, Hyperdimension Neptunia U resembles the already mentioned Senran Kagura series, as well as the Dynasty Warriors series. We observe the action from the third-person perspective. The game takes place on 3D levels, resembling closed arenas. The campaign is divided into missions, interrupted by visual novel scenes. On the battlefield, we control one of the two heroines, while the other is controlled by the computer AI. However, players are free to switch between these characters. Each of them has unique special attacks and abilities, as well as combos. When our character is injured, her outfit is gradually destroyed. At the same time, we gain offensive bonuses and penalties to defense.
Technical aspects
The graphics in Hyperdimension Neptunia U don't differ from what we can find in the main editions of the Hyperdimension Neptunia series. The creators used the models of the characters and the environment that appear in them. The same applies to the sound effects and music.
Age Rating
age requirements: everyone
System requirements
Minimum:
Intel Core i3 3 GHz
4 GB RAM
graphic card 1 GB GeForce GTX 460/Radeon HD 5850 or better
7 GB HDD
Windows 7 64-bit
Recommended:
Intel Core i5 3.1 GHz
8 GB RAM
graphic card 2 GB GeForce GTX 760 or better
7 GB HDD
Windows 8.1 64-bit