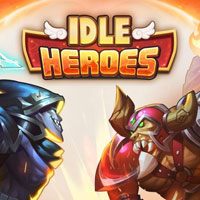 Idle Heroes
A role-playing game utilizing a free-to-play model with microtransactions, developed by Chinese studio Droidhang. The game is set in a dangerous fantasy world. Your task is to travel through eight realms full of various monsters.
RPG | play for free | 2D | clicker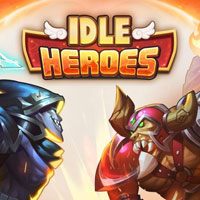 Idle Heroes is a free RPG game for the AND and iOS platforms, prepared by the Chinese studio DroidHang. Like other free-to-play productions, this one uses a micropayment system. Therefore, although you don't have to pay for the game, by buying various items, you can significantly speed up some of the processes, thus making it easier for yourself to play.
Mechanics
In Idle Heroes we lead a team of daredevils fighting monsters on eight boards (Sara Forest, Moon Island, Land of Fear, Crome Mine, Forgotten Icefield, Heidelberg, Land of Heat and High Heaven). Entering a new location, we start a fight that takes place automatically, so it's important to have properly trained knights. Luckily, a special system has been implemented in the game, thanks to which our pupils can train when we are absent. Thanks to this, we have at our disposal stronger warriors who can face new tasks at the next start of production.
The game offers access to more than 200 heroes. Each of them has different characteristics, skills, strengths and weaknesses. In addition, we can influence the parameters of their manufactured equipment.
Game modes
Idle Heroes The AND and iOS version of the game allows you to play in a campaign in which we fight against SI-controlled enemies. Production also allows you to have fun in multiplayer. Players can join guilds, fight arena battles, or attack powerful bosses together with friends.
Please let us know if you have any comments or suggestions regarding this description.
Similar games:
Age Rating
age requirements: 12+