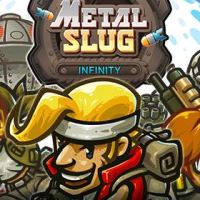 Metal Slug Infinity
A two-dimensional RPG that belongs to the idle sub-genre, that requires a minimum input from the user. Production is a spin-off of a popular series of Metal Slug platformers, which debuted on slot machines and consoles in the 90s.
RPG | casual | 2D | side-scroll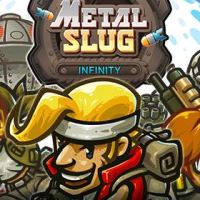 Metal Slug Infinity is a mobile RPG, belonging to the idle sub-genre (requiring a minimum contribution from the player). The title is a very different spin-off of a well-known series of 16-bit action platform games, the first installment of which launched in 1996. Developers from independent Korean studio ekkorr (the devs of Catch the Fish and Endless Frontier Saga 2 - Online Idle RPG Game) are responsible for developing and publishing the title.
Plot
Metal Slug Infinity takes place in the not too distant future (around the third decade of the 21st century), in which the world was swallowed up by war against the sinister general Modrene and the legion of his minions. The players take on the role of members of a group of heroes who save the planet from all kinds of threats.
Mechanics
Metal Slug Infinity consists of a series of separate clashes with different types of antagonists - rebels, zombies, aliens and mummies. From time to time we also have to deal with a powerful boss (it is worth noting that some of them resemble anime characters). In the game we will find a whole array of characters known from the Metal Slug series - such as Marco, Tarma, Eri, or Fio. The title enables us to "control" different protagonists, provided that we manage to unlock the cards assigned to them (we do this by playing or buying appropriate items in the store).
The title is an idle RPG - it means that we do not control our character directly. The hero moves and attacks himself, and the player's contribution is limited to observing the screen and responding to the actions taken by the protagonist and the enemies with whom he fights. Touching specific icons enables us to use special abilities and objects, which gives us advantage at key moments. It is also worth paying attention to prisoners of war - by saving them we will gain access to various bonuses.
An important part of Metal Slug Infinity is progression of characters and acquiring new items. We have various weapons at our disposal, such as rifles or machine guns. It is also possible to call a rocket attacks from the air and even use ancient alien artifacts. From time to time we can also call a powerful vehicle to the battlefield. Various buffs and a special teleportation system also help us to have fun.
Game modes
Metal Slug Infinity can be played solo or with others. In multiplayer gameplay, we can use the Ally Battle system, which enables us to combine the strengths of individual players - thanks to the wide range of possibilities, even the weaker users with less progressed characters can have something to offer.
Technical aspects
Unlike the gameplay, Metal Slug Infinity's visuals resemble what we know from other installments of the series. We have two-dimensional characters and boards made in the characteristic pixel art convention, as well as an artistic style reminiscent of animated films and old 16-bit games. The whole thing is enriched with spectacular light effects and looks quite decent.
Similar games:
Age Rating
age requirements: 12+