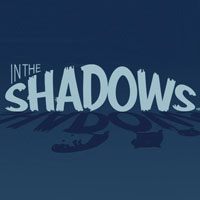 In the Shadows for PS4, PC and XONE is the debut production of Colorspace Studio, a remote Canadian studio founded in 2014. The project was funded at Kickstarter where the developer only asked for money to finish the development since the majority of work had been already completed.
Plot
In In the Shadows, we assume the role of a person who embarks on an emotional journey to the times of childhood and has to face his fears, which are disguised as various monsters. By doing that, we fill the void that the protagonist plunged into.
Mechanics
In the Shadows for PS4, PC and XONE is a two-dimensional platformer logic game. Everything boils down to using light since all everyday objects turn into dangerous creatures at night but if we shed light on them, they are restored to their original form and often help us in our journey. The problem is that we have no flashlight and therefore have to be cunning and lure our opponents, who are varied and behave differently, to the vicinity of lamps. Sometimes, we can also, for example, move luminous objects, as well. In total, the developers prepared 45 levels. Additionally, every one of them has stars scattered around them that let us unlock various secrets.
Technical aspects
Colorspace's title is powered by the popular Unity technology which is known from, for example, the Polish logic shooter game, SUPERHOT. The developers decided to feature pixel-art graphics in their production.
Similar games:
Age Rating
age requirements: everyone