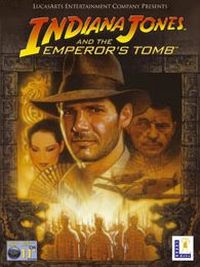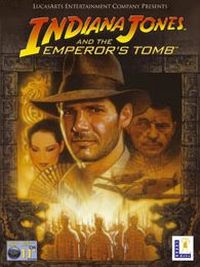 Indiana Jones and the Emperor's Tomb
Action adventure game with a third person perspective. The player becomes a heroic archaeologist and this time he has to find a powerful ancient artifact, a black pearl called the Dragon's Heart.
Adventure | TPP | videos | action adventure | interwar period
Join daring archeologist and adventurer Indiana Jones as he travels to 1935 China to prevent a powerful artifact from falling into evil hands. Indy's latest globe-spanning adventure takes you from the jungles of Ceylon and underwater palaces in Istanbul, to the deadly streets of Hong Kong and beyond. Racing against evil Nazis and the Asian underworld with mysterious, alluring partner Mei Ying, you'll leap, swim, climb and punch your way through exotic locales, fighting hand-to- hand combat from street brawls to martial arts battles. It will take more than just your trusty whip and pistol to avoid deadly traps and navigate through all the dangerous environments. Do you have what it takes to possess the mysterious Heart of the Dragon?
Last updated on 10 December 2007
Game mode: single player
Media type: 2 CD
User score: 8.6 / 10 based on 1324 votes.
Age restrictions Indiana Jones and the Emperor's Tomb: 12+
Indiana Jones and the Emperor's Tomb System requirements
Recommended:
Processor Pentium III 733 MHz
128 MB RAM
32 MB graphic card
1.75 GB HDD