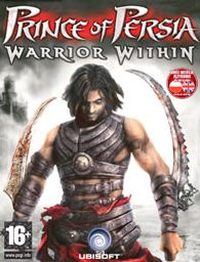 Prince of Persia: Warrior Within
Sequel to the 2003's Prince of Persia: The Sands of Time, rebooting the story of the hero from the classic 2D platformer from Broderbund Software studio. This time the prince has to deal with consequences of his reckless actions.
Adventure | TPP | fantasy | 3D platformers | action adventure | time manipulation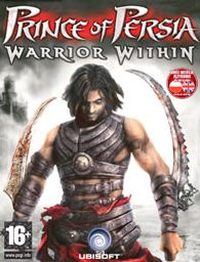 A sequel to Prince of Persia: The Sands of Time, which just as its predecessor is a dynamic action-adventure game. This time the Prince has to face his own fate, as his life is threatened by Dahaka, an incarnation of the unchangeable fate. The perilous journey (which is in fact an attempt to escape from death) takes the hero on an accursed island.
Most of gameplay mechanics remained unchanged – you still run and jump traversing in-game levels, avoid tricky traps, use different mechanisms, etc. The game's atmosphere is much darker than of the previous part's. The prince looks more mature and the locations he visits are ominous (old gardens, a graveyard of ships, a Persian boat, a huge castle, etc.).
Combat got much more emphasized than previously. Bloodthirsty monsters and enemies stand on the Prince's way, whom you eliminate using a new Free-Form Fighting System (combines strikes into combos, you can even snatch enemy weapons from their hands). Besides, the creators modified the system of attacks over a distance – you can throw swords at enemies.
Prince of Persia: Warrior Within has smooth animation at 60 frames per second and excellent visual effects (you just cannot help but notice the Prince's vivid mimics while fighting and melee weapon trails adding to overall dynamics). This new adventures of the Prince are accompanied by an atmospheric soundtrack perfectly fitting what is currently happening on the screen.
PEGI Rating
System requirements
Recommended:
Pentium 4 1.5 GHz
512 MB RAM
graphic card 64MB (GeForce 4 or better)
2.2 GB HDD