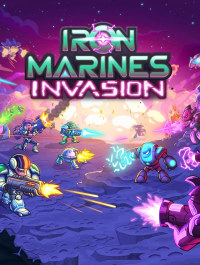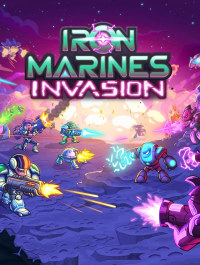 Iron Marines: Invasion
The second part of the RTS series inspired by StarCraft. In Iron Marines: Invasion we take control over the space soldiers and send them into battle against hordes of aggressive aliens. The whole game is made in a colorful, cartoon style.
Strategy | science fiction | RTS | casual | 2D | indie games
Iron Marines: Invasion is the second installment of the series of RTSs inspired by the cult StarCraft, launched in 2017. Game was developed by the Ironhide Game Studio team - authors of the original game and creators of the Kingdom Rush series.
Plot
In Iron Marines: Invasion we play as the commanders of the title space soldiers, who travel the galaxy and attack planets belonging to aggressive aliens and defend their globes from their invasions.
Game mechanics
In Iron Marines: Invasion we observe the action in isometric view. We gain the resources and recruit various units, which we send to fight against the alien hordes. The production puts under our command both infantry soldiers and advanced vehicles and combat machines, including mechs and rocket launchers. Besides, we send heroes with unique abilities to the battlefield; heroes can increase morale and firepower of the whole army or even detect approaching enemies before they are noticed by them. Clashes take place in real time, and you'll need to use your tactical skills to take advantage of the terrain and enemy weaknesses.
There are eight special murder tools in the game, which we can equip our subordinates with. Moreover, there are upgrades waiting to be unlocked that increase the combat potential of particular units (such as defensive drones, napalm rockets or ricocheting bullets).
Game modes
The main element of Iron Marines: Invasion is an extensive story campaign, which throws us into different corners of the galaxy. Apart from that, single missions called special operations are waiting for us to carry out and to complete it all there are daily challenges. Game lets us choose difficulty level, thanks to which both veteran commanders and players new to the topic will find themselves here. The encyclopedia built into the game contains a variety of information about the world presented.
Technical aspects
Graphics in Iron Marines: Invasion is made in a colorful, cartoon style known from the first part of the series.
Game mode: single player
App size:
Age restrictions Iron Marines: Invasion: Good for all ages.