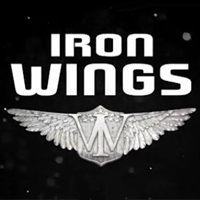 Iron Wings
Developed by the Italian Naps Team studio, a WWII action-adventure air combat game. The plot of Iron Wings follows the story of the US 332nd Fighter Group, which was composed solely of black pilots. Jack and his childhood friend Amelia are the main heroes.
Action | World War II | planes | shooters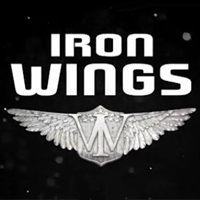 Iron Wings is an action-adventure air combat game for PC, PS4 and XONE. The title is developed by Italian Naps Team known for such titles as Shadow Fighter and Gekido.
Plot
The plot concentrates on the story of 332nd Fighter Group from the United States, which was composed solely of black pilots. Iron Wings focuses its two members – Jack and his childhood friend Amelia.
The authors let their imaginations run wild. The story revolves around a Nazi general Adler who, together with archaeologists and other scientists, prepares an ominous plan to secure the Third Reich's victory in the II WW. During gameplay, you take part in both the authentic battles and the ones made up by the creators.
Mechanics
Published on PC, PS4 and XONE, Iron Wings does not care about realism. The flight mechanics are mostly arcade and missions are abundant in main and side quests. Interestingly, there are always two characters in the air, each in a separate airplane. The player can easily switch between them and, while piloting one plane, command the other, controlled by AI.
The authors strived to avoid situations typical for such games, during which the target is too distant and thus barely visible. Instead, the game's design is to fight direct battles. The title features a special system that zooms the camera in when aiming, and enables quick manoeuvring between enemies' projectiles. Moreover, from time to time, you can step outside the cockpit and take part in special shooting sequences with a cover system.
Age Rating
age requirements: 16+
System requirements
PC / Windows
Recommended: Intel Core i7 2.7 GHz/AMD A6 3670 2.7 GHz, 6 GB RAM, graphic card 4 GB GeForce GTX 970 or better, 2 GB HDD, Windows 7/8/10
Minimum: Intel Core 2 Duo 3.3 GHz, 4 GB RAM, graphic card 2 GB GeForce 670 or better, 2 GB HDD, Windows 7/8/10